To register with GiveNow so that you are collecting donations on our platform is a two step process:
Step #1: Register your organisation (as outlined below).  Submit these details and we will hope to approve your not for profit organisation status within one business day.
Step #2: When you receive a "Welcome" email confirming you have been approved, you will need to provide us with details regarding your fundraising cause, including your bank account details. We pledge that within two business days we will have you approved and online!
All free of charge.  Easy!
Ensure you have the following documentation and information:

Your organisation's ABN
Certificate of Incorporation (or equivalent)
Authority to Fundraise in each state you are planning to fundraise in or reason for exemption. Click here for more information.
Your organisation's logo
An image to use as a cover photo
If you are planning on collecting financial donations, you will also need a recent bank statement or deposit slip that shows your organisation's name, BSB and account details

Click here to sign up. Once your account is active, you'll be ready to create a cause or 'other ways to give' listing.
Step by step guide
1. In the header, select 'Sign Up' and then 'Organisation'.

2. Enter your details and click 'Submit'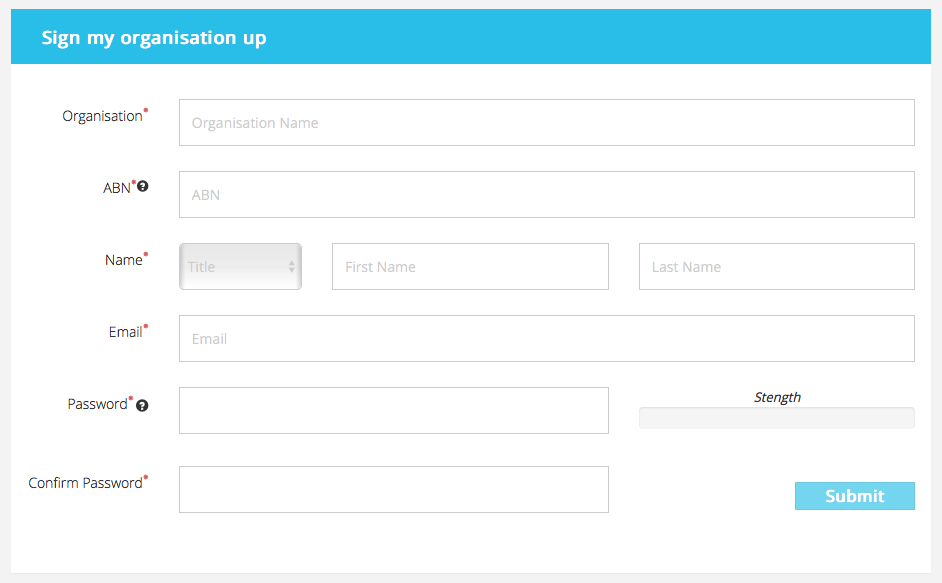 3. Verify your account via the email that was sent to the address provided in step 2.

4. Log in using your password that was entered in step 2.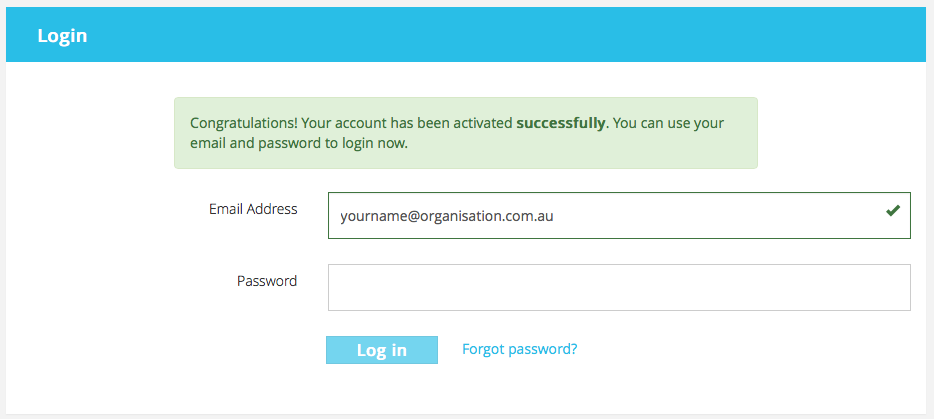 5. Enter the details of your organisation and click 'Review & Submit'.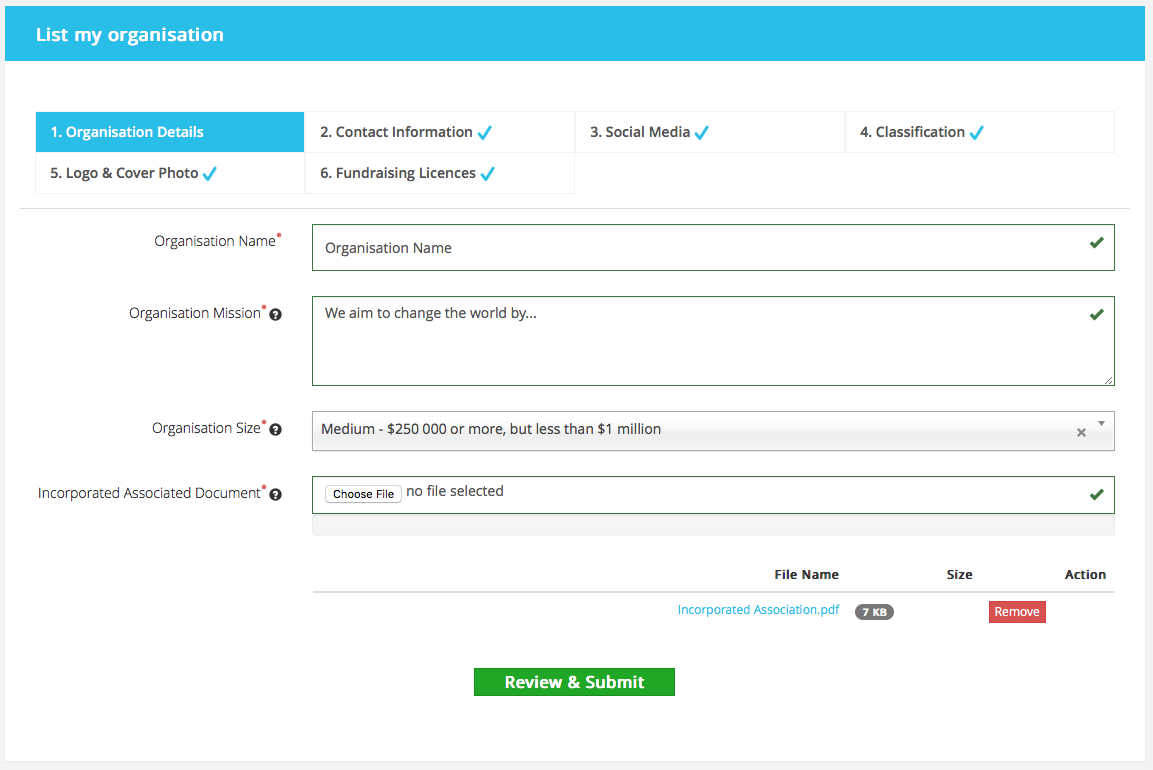 6. Review your details. If you need to change anything, click 'Back & Edit'. If you are happy to move forward, click 'Submit'.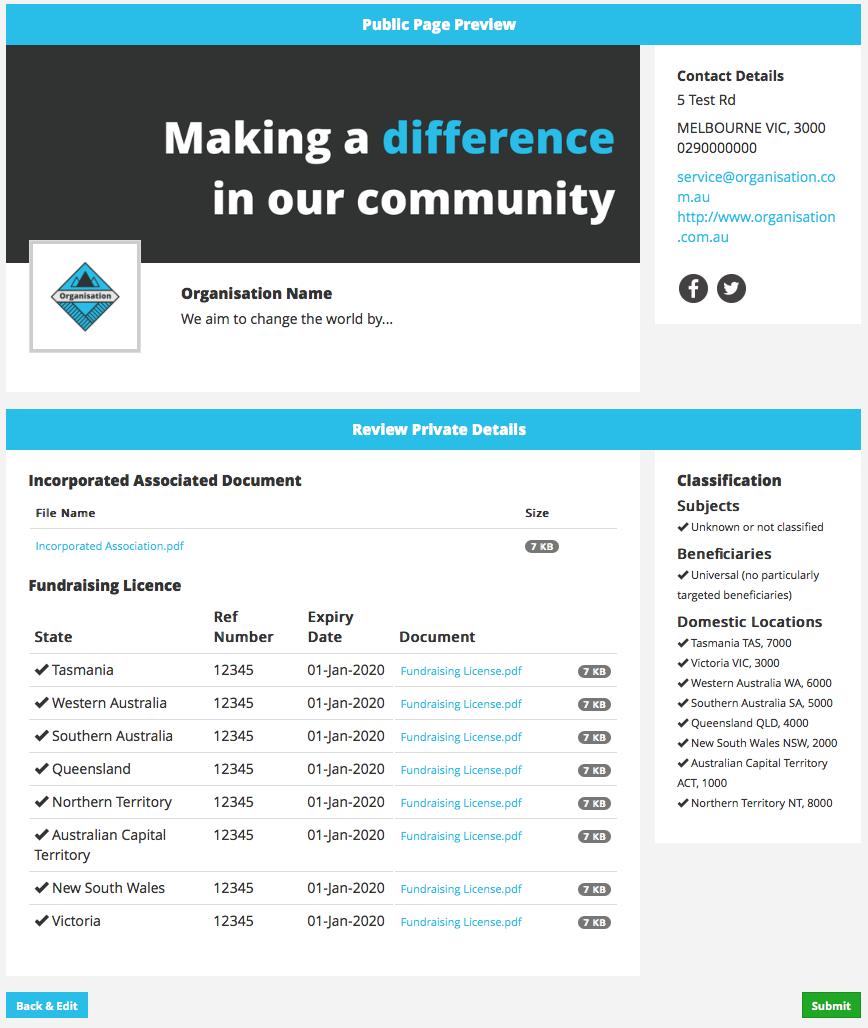 7. GiveNow staff will review your application and will contact you if anything needs to change.
8. Once approved, you will receive an email. Click 'View your organisation' to log in.

9. You have now set up your organisation on GiveNow and are ready to list your first Cause or Other Ways to Give listing! Click here to learn how to list your cause.