You can add image and descriptions to your default donation amounts from OrgHQ. If your campaign is seeking to attract donations for specific items, you can add a title, image and description for the different donation amounts.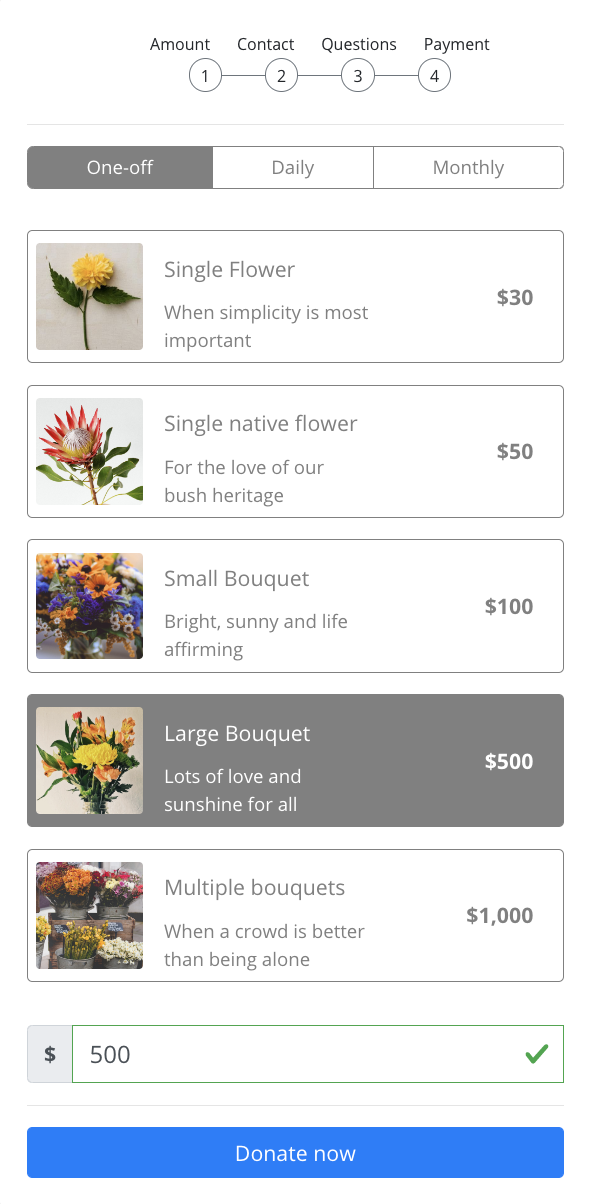 Add images and descriptions
Log in to OrgHQ.
Go to Manage Causes, under Causes & Donations, and select Edit next to the Cause you want to edit.
In the Amount section under the Donation form tab, go to Descriptions & images and select "Show descriptions and / or images with donation amounts".


Enter the Title and Description for each default Donation amount, and upload the Image.

To remove an option from the Donation amounts list, remove the dollar value from the Amount field.

Select

Save

to apply your changes and keep editing the Cause, or

Save & Close

to exit.