The donation default amounts are able to be set by OrgHQ users for a cause, reflective of the organisation's campaign.
The display by default for both "Embed" and on www.givenow.com.au will look like this: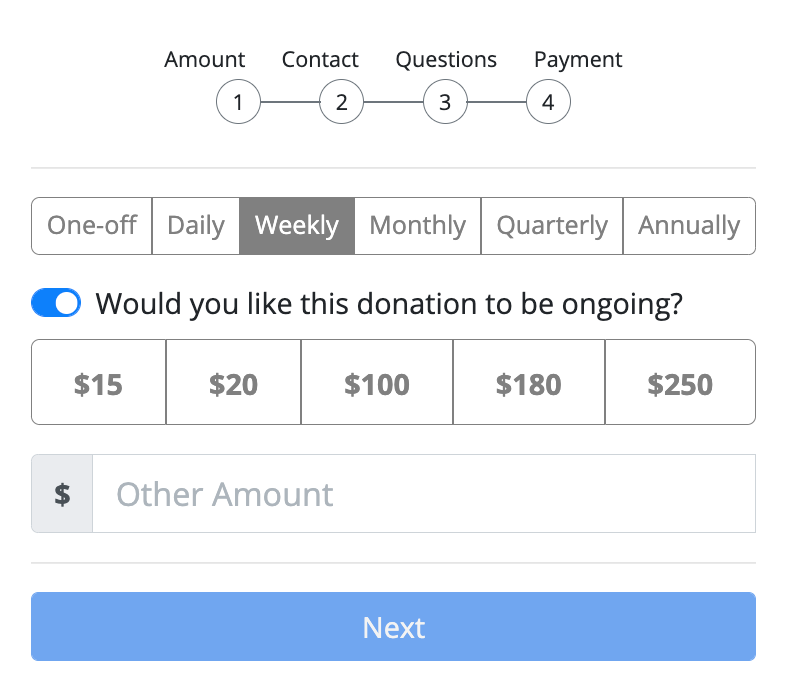 If your campaign is seeking donations for specific items, organisations can now add a title, image and description for the different donation amounts.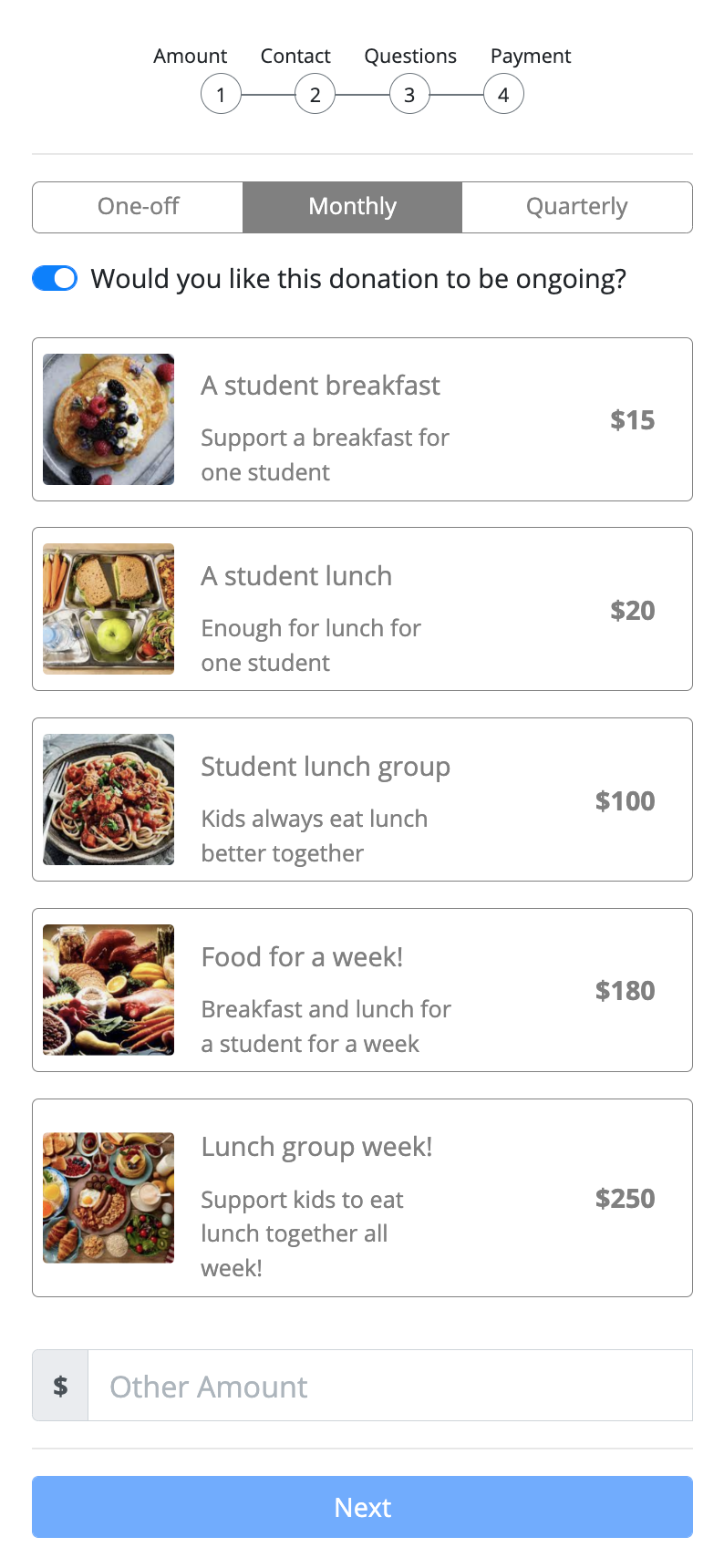 To make these changes go to "Settings" in OrgHQ: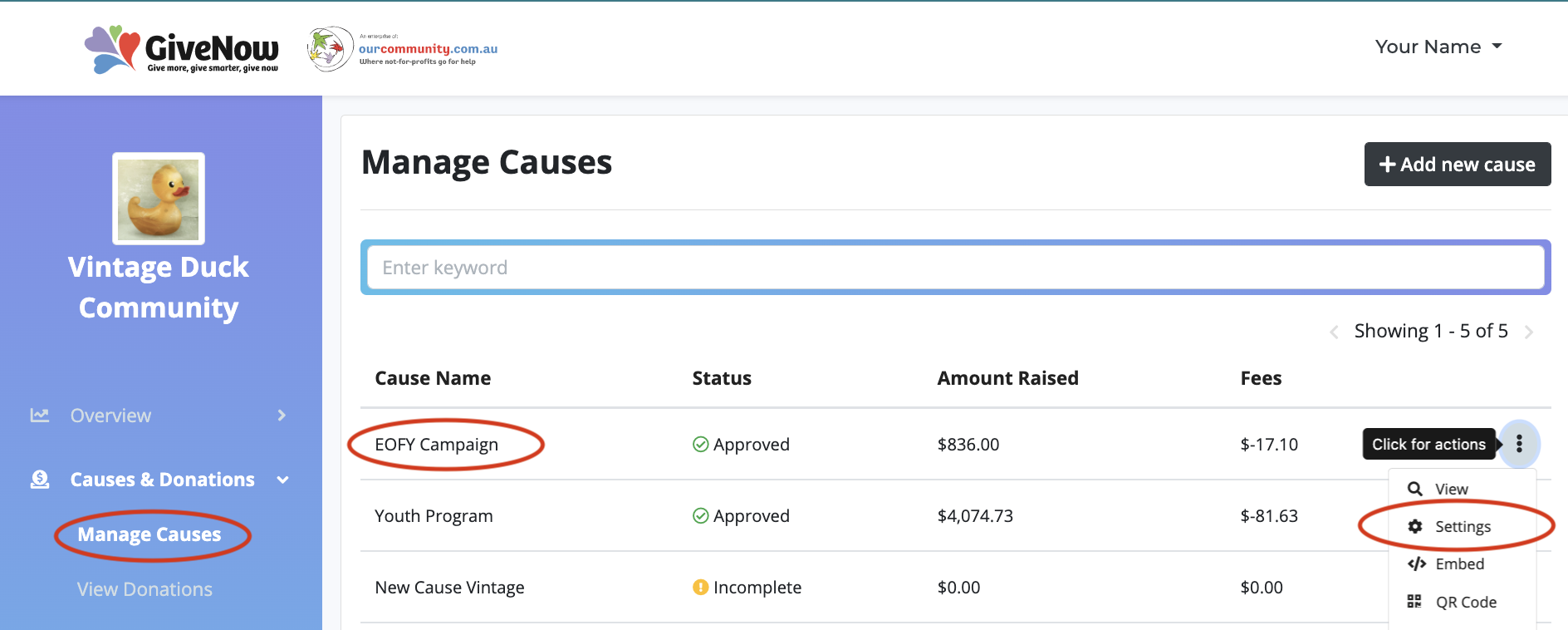 The "Donation Amount" page allows you to choose whether you display descriptions / images, as well as whether you want to choose your own default donation amounts.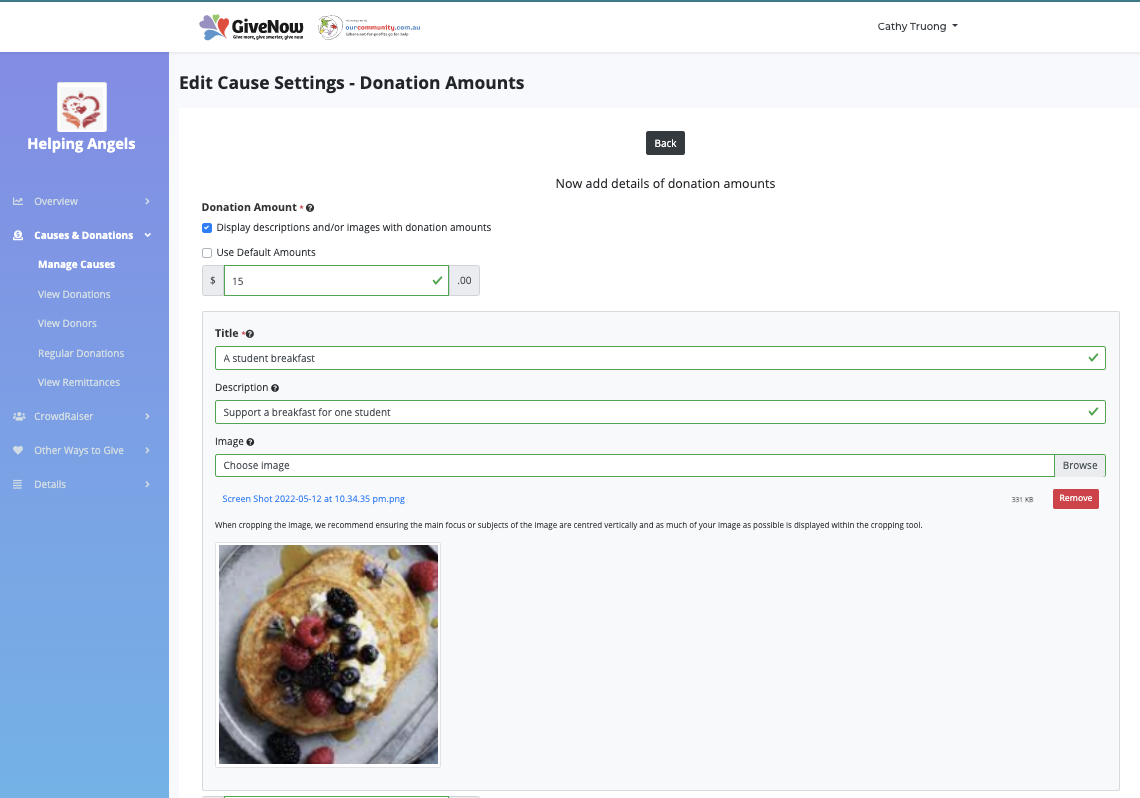 Where a number has been entered in the number field at the top (in this example "15"), you are required to enter a "Title". The description and image are both optional, though are recommended.
To reduce the number of donation amount options, simply leave the number field empty.
In cause "Settings" proceed to > 6. Donation Amounts > "Edit" > Click the check box for "Display descriptions and/or images with donation amounts" and add details > "Submit"
For Basic and Pro plan users only.