Donors can make a donation to an organisation (if the organisation is using Basic or Pro plans) and send it as a gift card to a friend or family member.
The process to send a card is simple. Once the donation amount has been selected, there is an option on the transaction page to select "Send a card with this donation".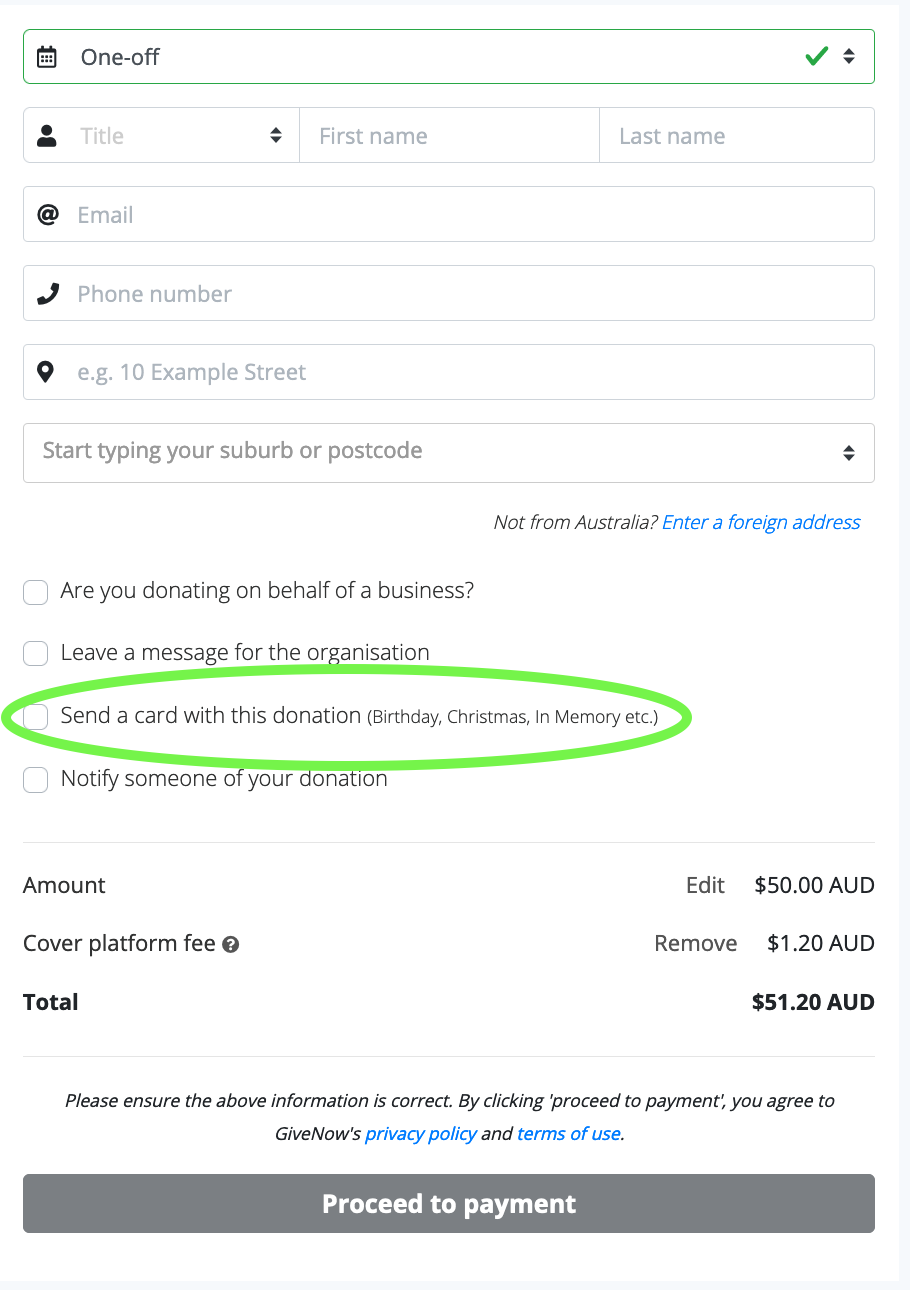 When this option is checked, the donor is presented with the following options and information: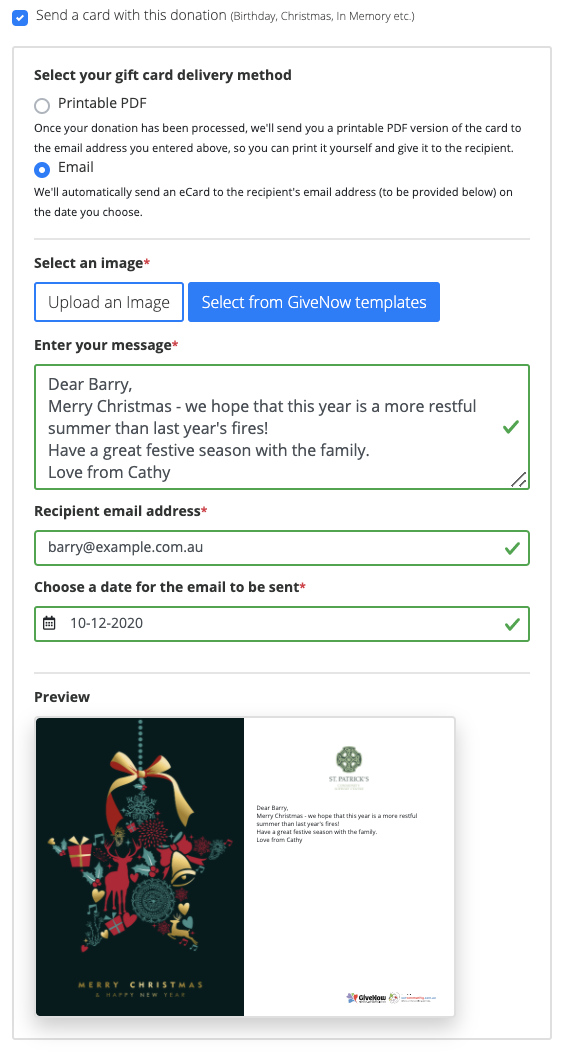 Donors can upload their own images to attach to the donation, such as family portraits or community programs in action. Alternatively, in December 2020 our in-house GiveNow designer created a fresh batch of template image options for Christmas, Happy Holiday and Happy New Year images for donors to choose from: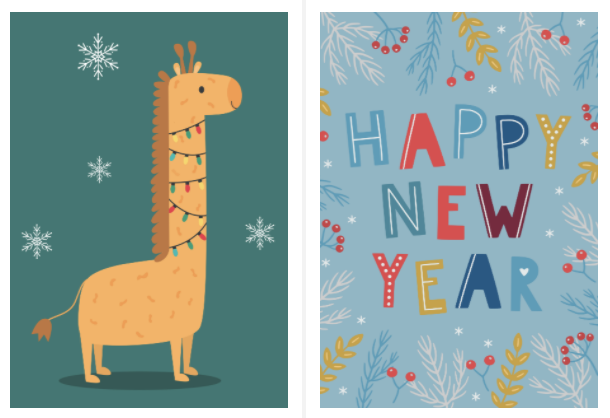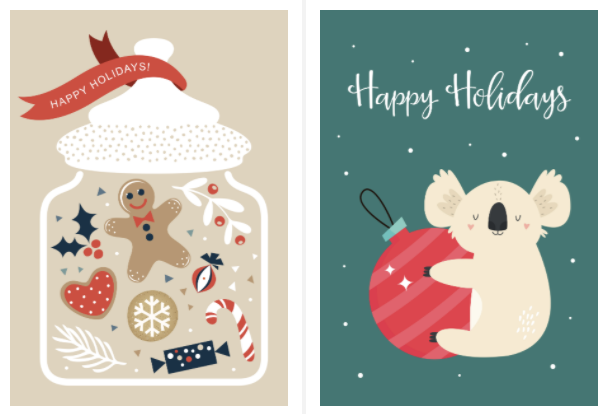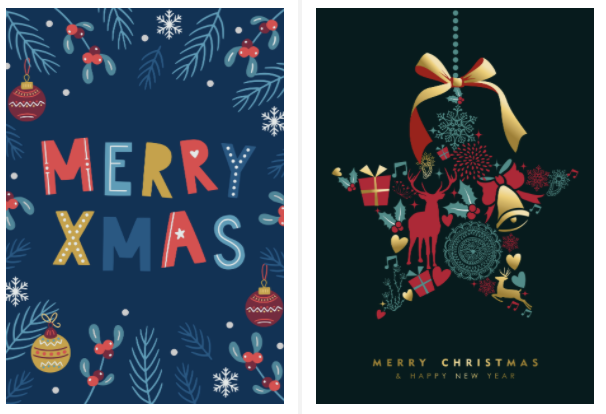 New images will be uploaded throughout the year to reflect the different occasions and birthdays.