Please note, you can only update payment details for a regular donation that is still active. If your regular donation has failed 3 times, we disable the donation and you need to set it up again on the organisation's cause page.
To edit a regular donation:
Log in to your MyGiving account.
Click on your name in the top right, and then click 'Update Details' from the drop-down menu.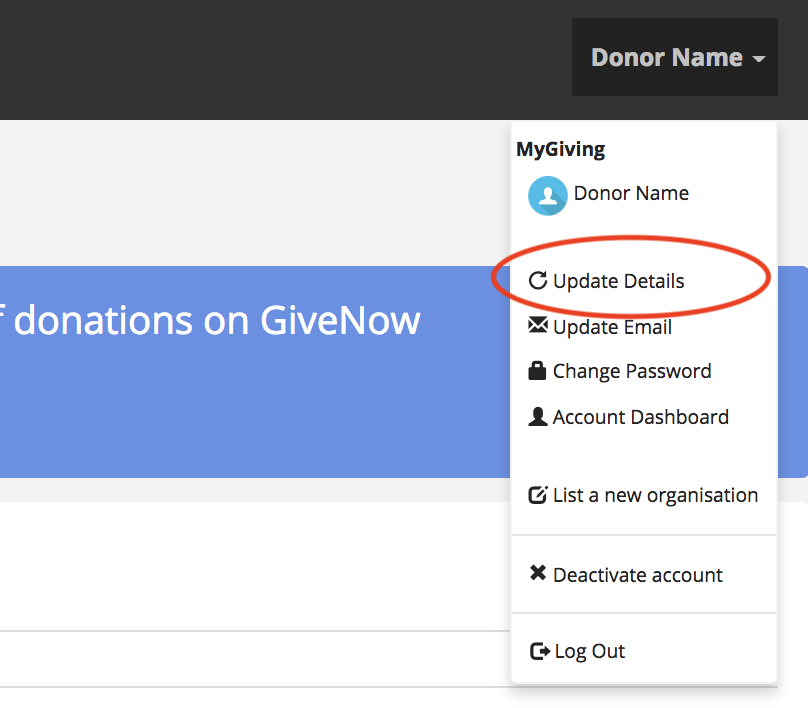 Scroll down to the 'Payment Details' section, and click 'Update' next to the regular donation you need to update payment details for (you'll need to do this for all appropriate regular donations if you have multiple).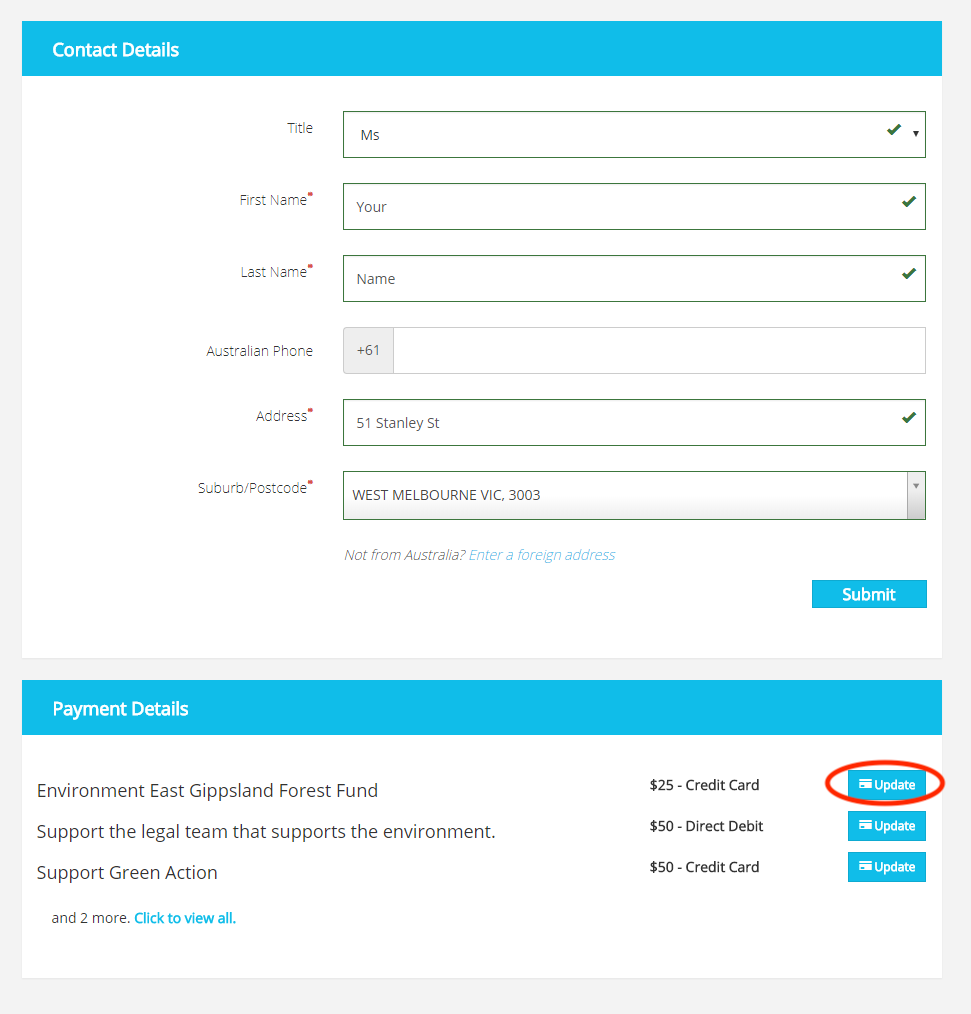 In the Manage your regular donation area, click 'Update'.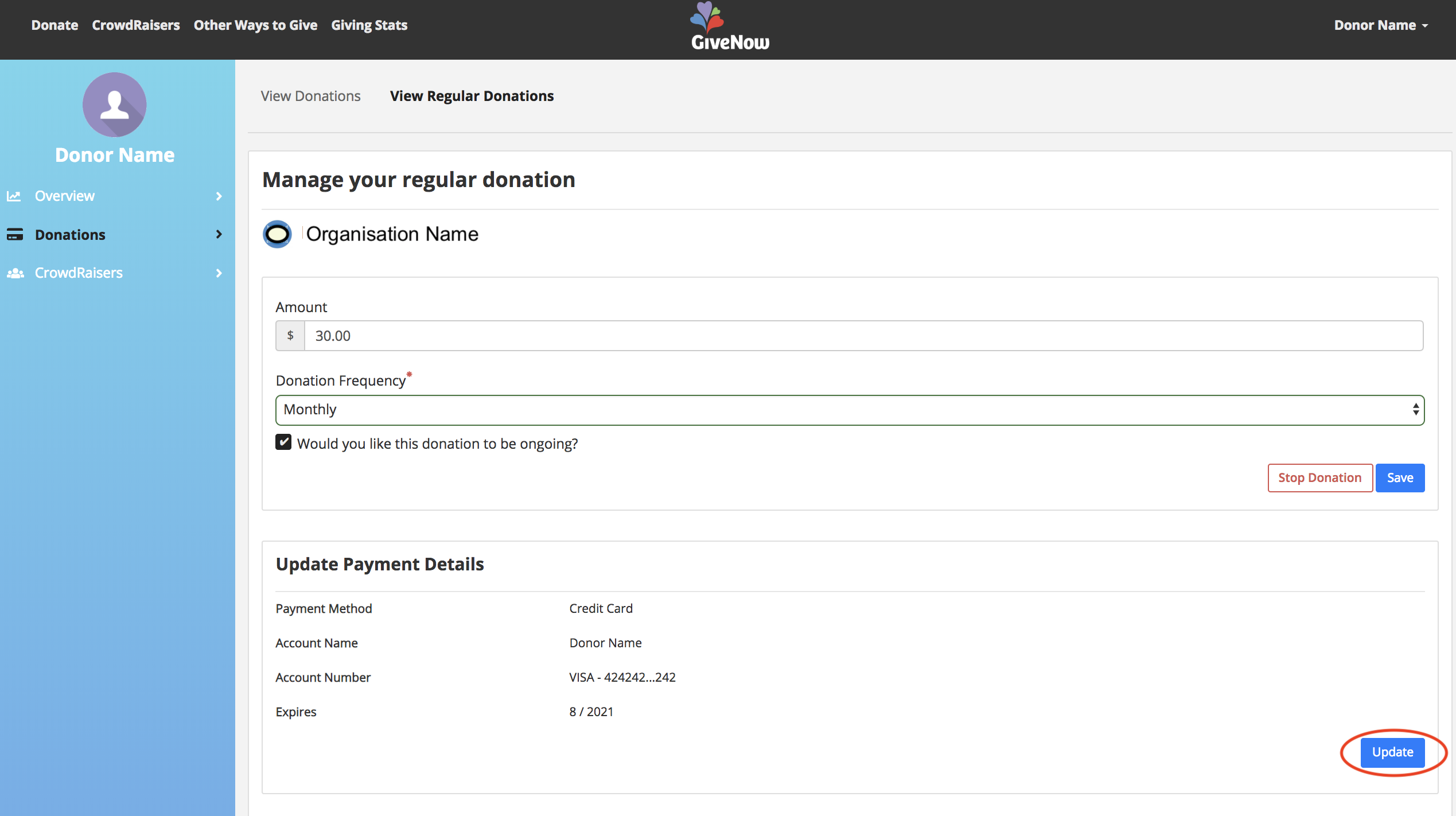 On the next screen, enter your new credit card details, or for a change of bank details for a direct debit tick 'I accept the Direct Debit' and enter your new bank details. Click 'Save'.
If you wish to change from a credit card payment to a direct debit bank payment, you will need to cancel your regular donation and set up a new one.
Please note, if you have multiple regular donations, you will need to repeat this process for each regular donation.