The QR code allows organisations to direct donors to your cause or CrowdRaiser page in one click so they can donate.
For tips on how to use QR codes in your fundraising, see here.
Step by step guide to access the cause QR code
2. Click the 'Causes and Donations' tab, then select "Manage Causes". For all approved causes you will see the three-dot icon at the far right of the screen and "QR Code", as outlined here (Basic and Pro Plan users only):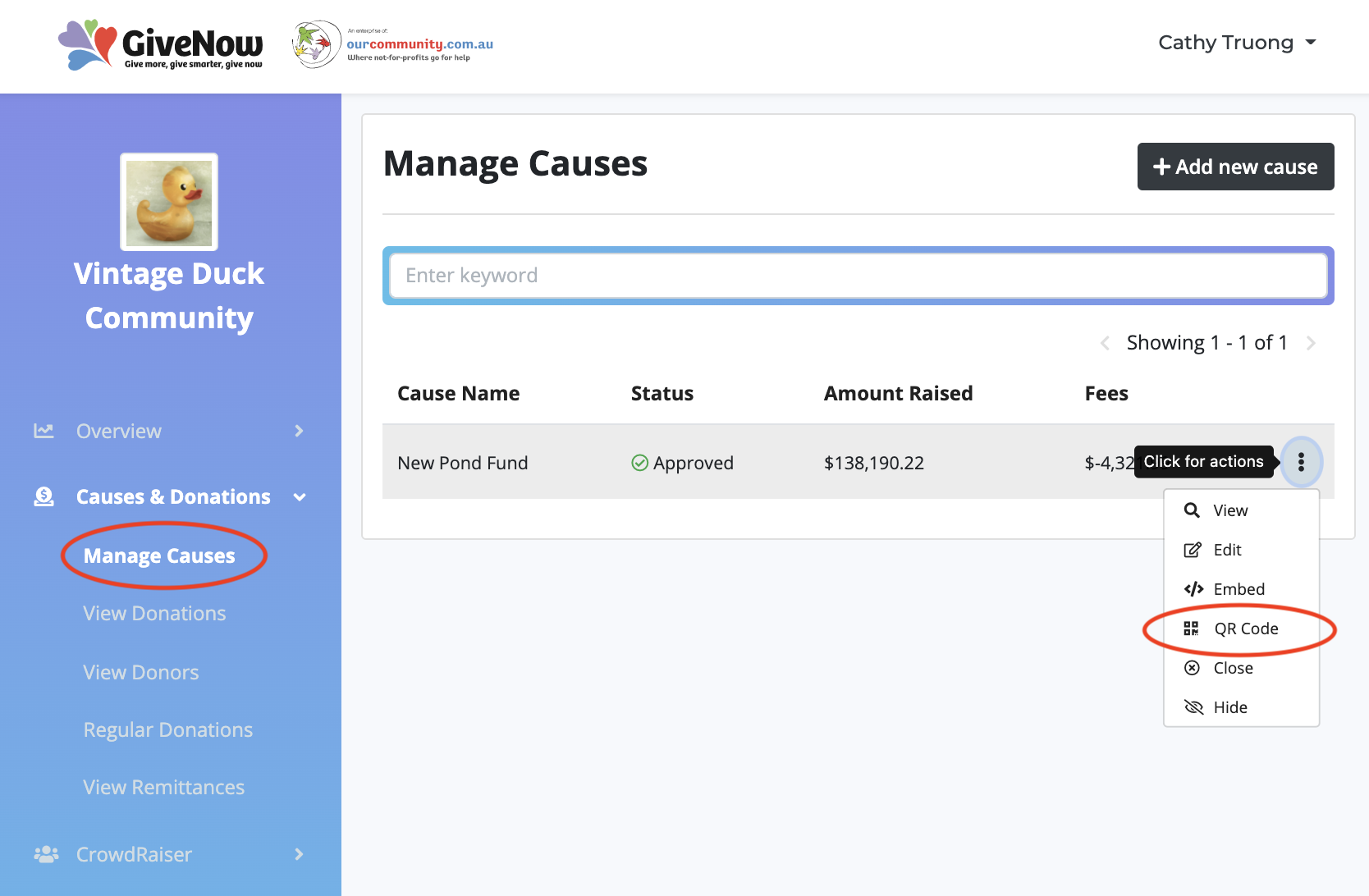 3. After clicking on "QR Code" the following screen will appear. The QR code may take a few seconds to load, please be patient. To save a high resolution file of the QR code, click "Download" to access the file via your browser.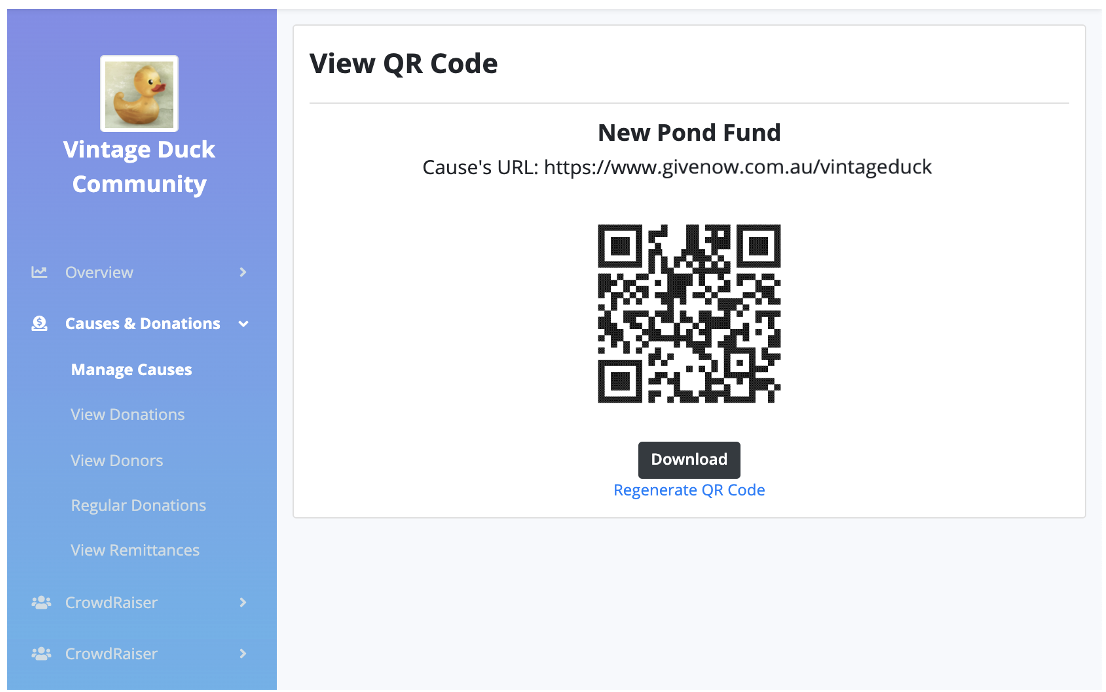 Step by step guide to access the CrowdRaiser QR code
For a supporter who may want to fundraise for your cause, called a CrowdRaiser, they can access their own QR code for their fundraising page via MyGiving. To do this, see the instructions provided to supporters here.