To create a CrowdRaiser™ on GiveNow to fundraise for up to three organisations is a simple process.
i) On your favourite organisation's GiveNow cause page click on "Create CrowdRaiser":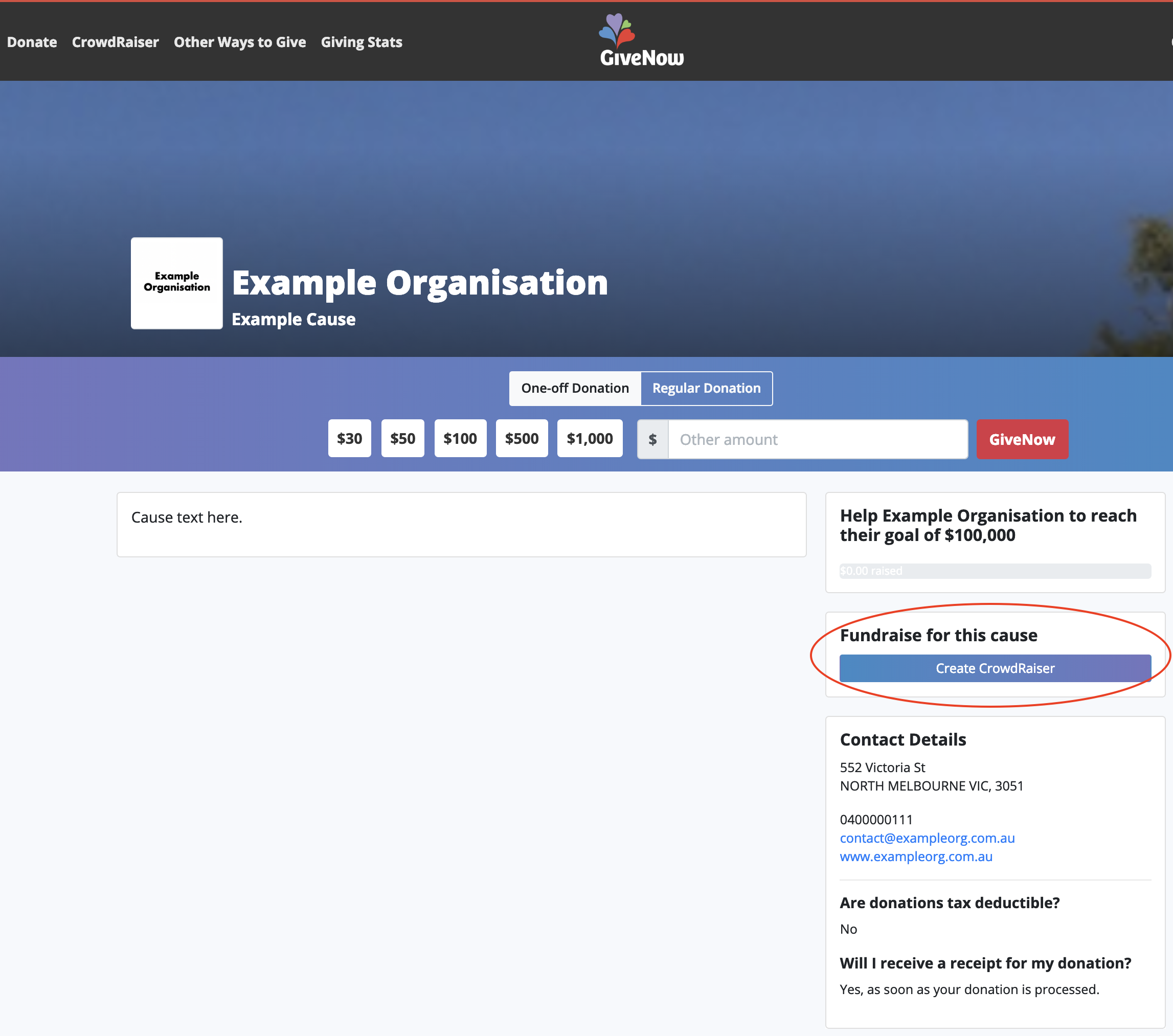 ii) Enter your details in the short 4 step process.
Step #1: Enter your email, page title and select your chosen causes to fundraise for: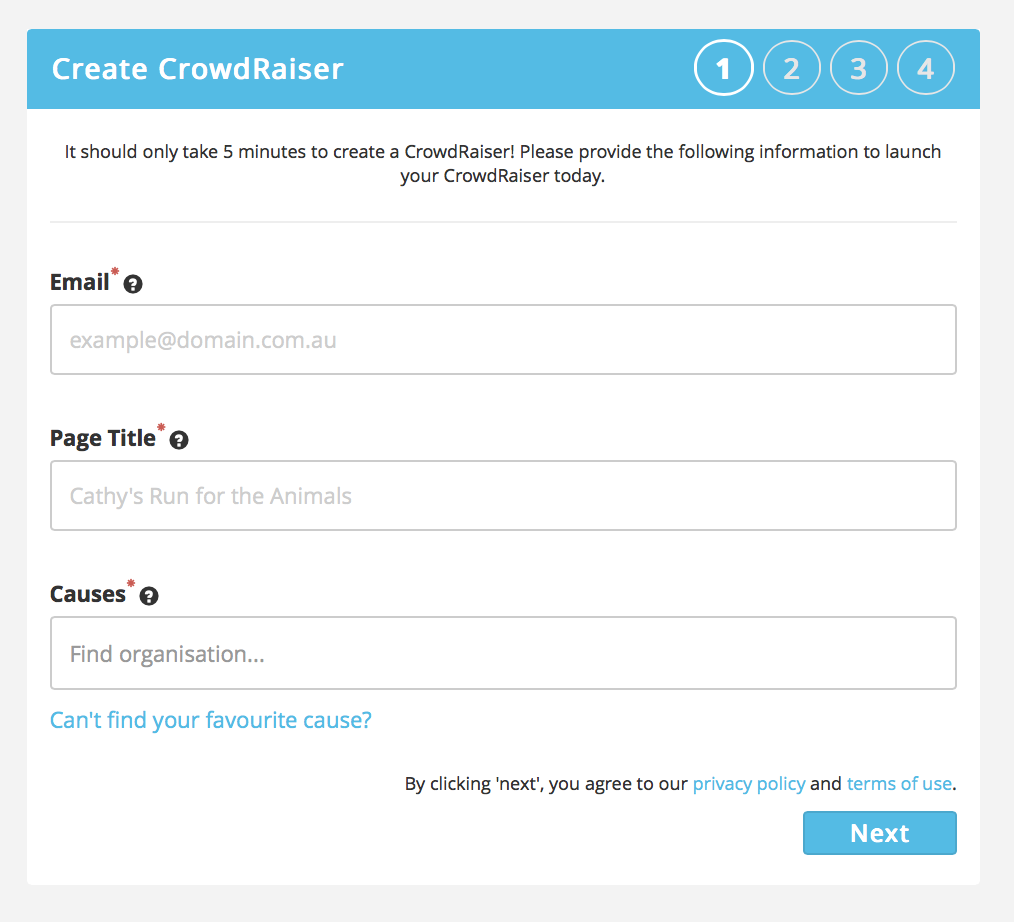 Step #2: Confirm that you are fundraising as an individual (if you want to create a team select the "Team" option, and see more here). Then enter the text, closing date and target amount.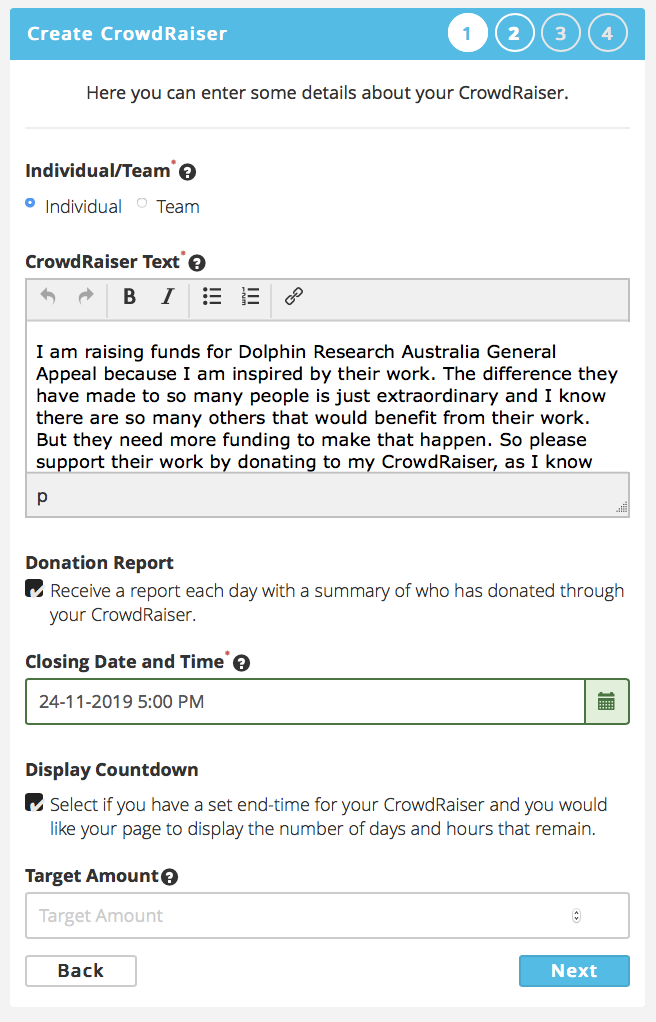 Step #3: Personalise your page with a cover photo image that appears as a banner at the top of your page, and include a picture of yourself. You can (optionally) include an additional image and a video too, that will really make your page distinctive!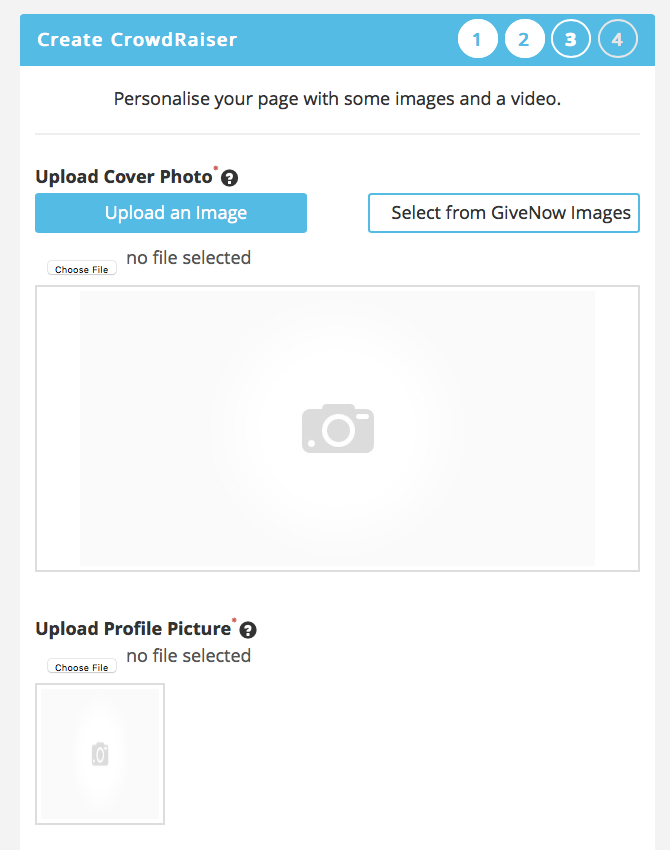 Step #4: Provide us with your name and password. This step is important so that you can come back to GiveNow and login to your "MyGiving" platform to edit your CrowdRaiser at anytime, as well as manage the details of your CrowdRaiser.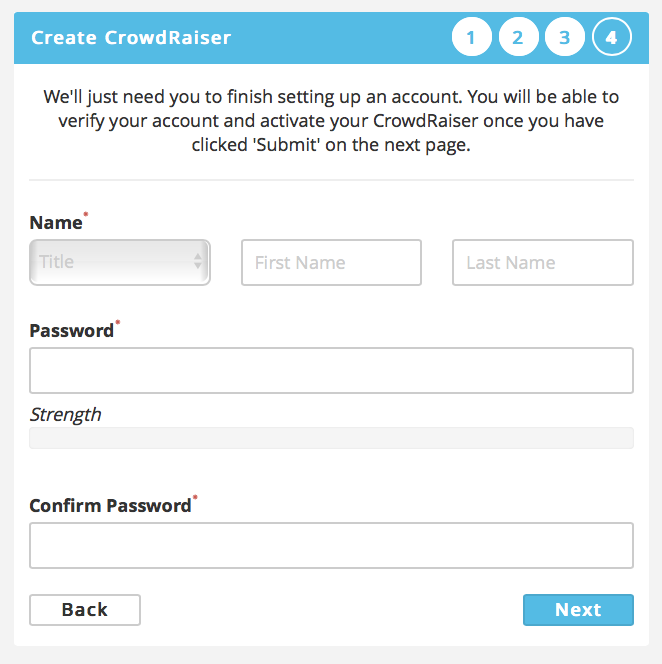 By clicking "Next" after this fourth step - you are all done!
ii) You will be sent an email that will ask you to verify your account. By clicking on the verification link in the email that will be sent to you, the CrowdRaiser page will become active.
iii) Now you are ready to fundraise! You can share your unique CrowdRaiser link to start collecting donations!