MyGiving is where you control everything to do with your donations and CrowdRaisers.
Once you've logged in you can view and manage your regular donations, create and manage your CrowdRaiser™ efforts, as well as review your previous donations.
MyGiving also provides intelligent data insights, helping you make more informed giving decisions.
How do I access MyGiving?
To access my giving, simply click on "Login" and enter your email and password. Then select you name under the "MyGiving" heading in the drop down list: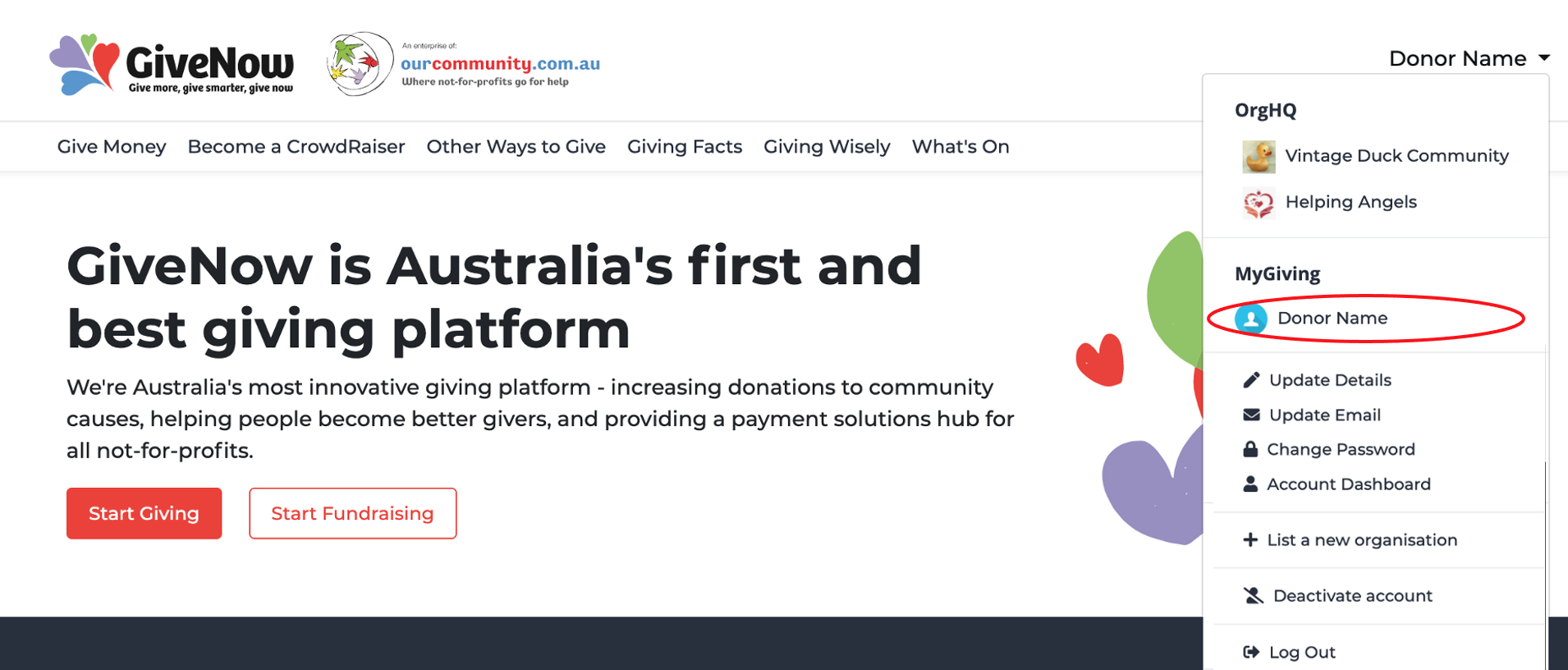 The dashboard for MyGiving looks like this: