Until now, you have been able to direct donors to your cause page by including a URL link in your emails and digital communications. However, it has been awkward to direct donors to your cause page when it is a physical event or a printed newsletter.
Now you can use our QR code facility to quickly and easily share your donation cause page like never before by including the QR code:
As a method for contactless donations at your event or program. On posters, banners or volunteer / staff t-shirts!
It can be used as a simple method for donations generated by street advertising or door knocking.
As stickers on collection buckets or printed on cards for street distribution.
In the window of your office or shop, or your community or retail partner windows.
On direct mail or fundraising packs as a way for people to donate.
On your business cards and any signage.
To provide to family for inclusion in funeral booklets for memorial donations, instead of funeral cards.
In all your organisation paraphernalia, program outlines and greeting cards.
It is cost-effective as you no longer need to organise the use of card payment machines, or train staff on how to manage the devices.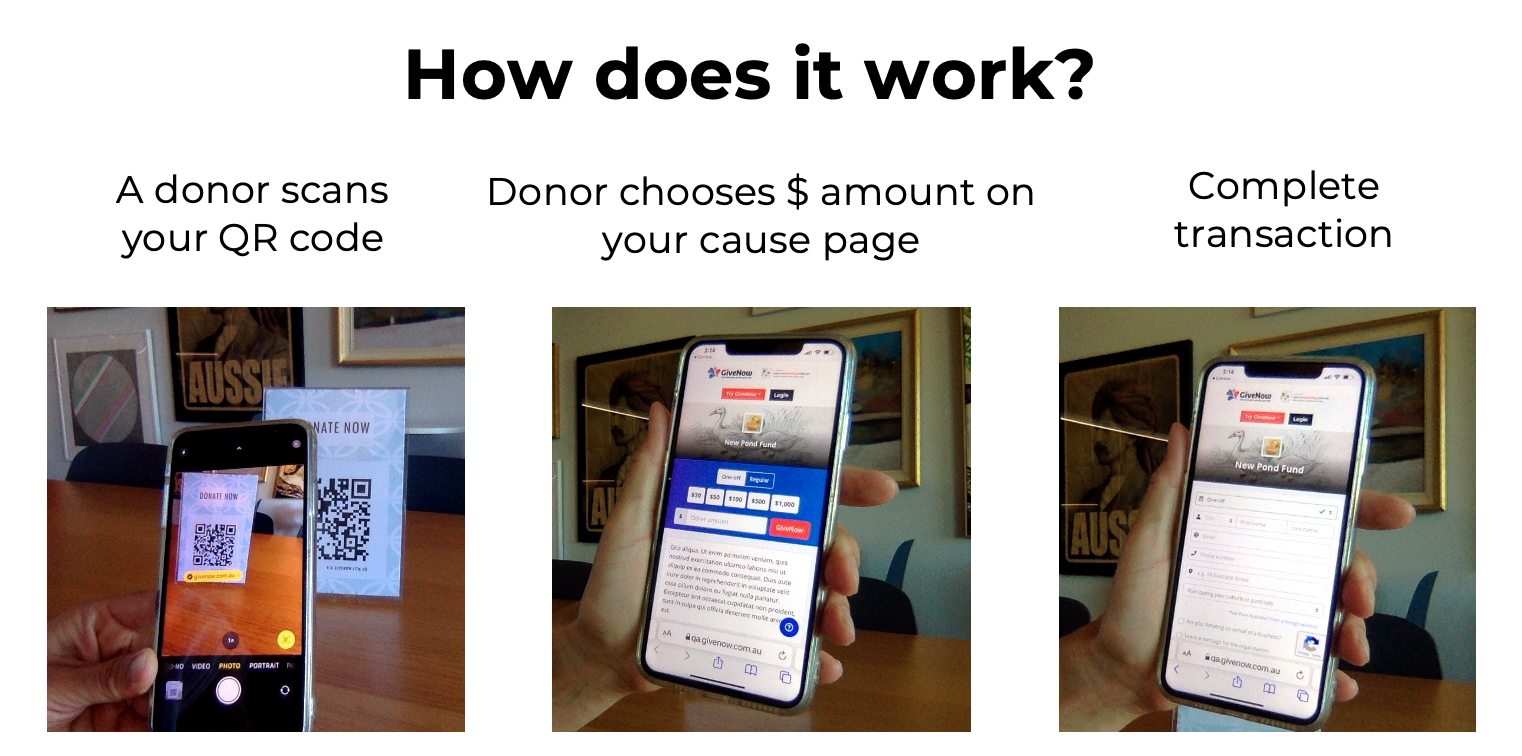 For more information about how to access your GiveNow QR code, see here.