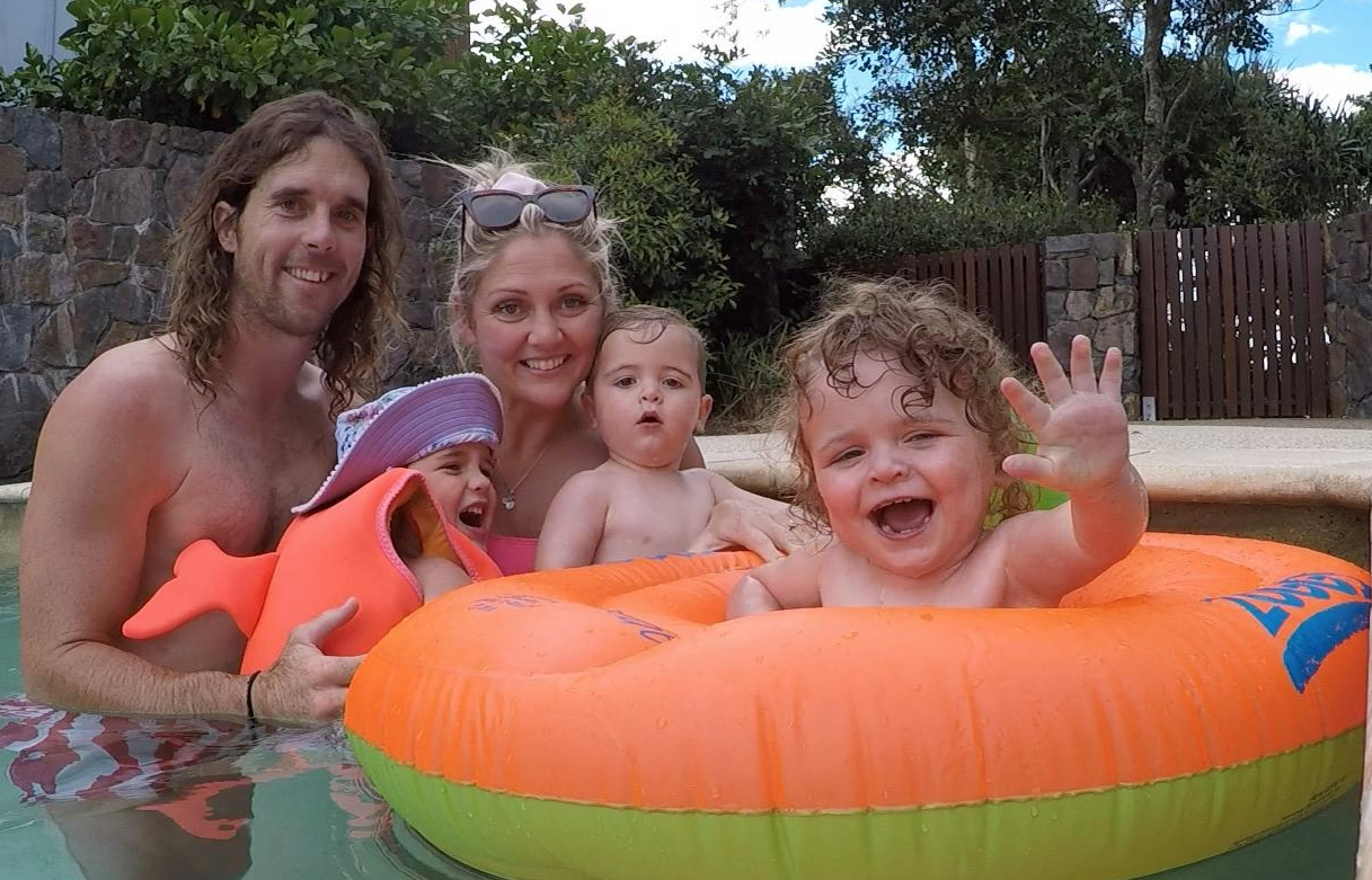 Taking on a large-scale fundraising challenge is never easy, especially for a family with three young children under three years of age. However, Cameron and Olivia were undeterred in their mission to raise $42,000 for a new parent group at the Kids Plus Foundation. Cameron pledged to run 42km while pushing two-year-old Iggy in a pram, and in an incredible effort, the family and their community far exceeded their CrowdRaiser's ambitious target, raising more than $73,000!
After receiving amazing support from the Kids Plus new parent group for their two boys, Cameron and Olivia were motivated to give back and assist in funding the expansion of the program. They just needed to channel that motivation into donations.
Speaking with Cameron about how they managed to raise the funds, it was clear that the couple were smart, organised, and passionate. But the key factor in their success was their inclusive approach to the task, as they invited everyone to join the effort and contribute in any way possible. They never suggested a specific dollar amount to a supporter and expressed gratitude for all contributions, no matter how big or small. Cameron said he only ever asked for 'whatever you can afford' with 'any ideas' in his genuine and friendly manner. And he believed it and repeated it often.
The result was that Pushing for Purpose received donations from dozens of businesses in the form of sometimes large, sometimes small pledges. They also received profits from the sale of items, such as a $1 from each punnet of strawberries sold in a day. The family offered to make the businesses "sponsors" as a sign of gratitude, even though it was not requested.
Hundreds of people donated as individuals, and the family printed and sold t-shirts to supporters. They also accumulated 15 items that they auctioned themselves.
It was an incredible four months of effort, but the legacy is not only about the money raised, but also the conversations had about Kids Plus and the community connections created.
The family chose to use GiveNow as the sign-up process was simple for them as Kids Plus was already registered, and the fees were low. They made the CrowdRaiser page their own with happy snaps for images and a very personal sharing of their family story. All donors received their tax-deductible receipts automatically and funds were remitted to Kids Plus seamlessly.
Our customer service team thoroughly enjoyed working with Cameron and Olivia, sharing in the thrill as the donations accumulated. Congratulations to Iggy, Vance, Matilda, Cameron, and Olivia, you definitely pushed for a purpose!
For more information on Cameron and the team, see here.