We believe in empowering people to better connect with the causes they care about by creating the most intuitive and user-friendly payments technology with the lowest fees available.

Australia's first donations platform
We started off in 2000 as The Australian Giving Centre on the Our Community platform. Since then, we have been equipping Australian not-for-profits with access to the most innovative technology of the time.

  We understand community
We're an enterprise of Australia's leading social enterprise, Our Community, a centre for excellence for the nation's 600,000 not-for-profits & schools. We know resources are hard won and meeting mission is tough.

  The only FinTech for Australia's community organisations
We're the only Australian registered payment facilitator dedicated exclusively to not-for-profits. This allows us to deliver the best payment platform at a fraction of the cost.
At GiveNow, we all come to work every day because we are driven by our mission to inspire and transform giving in Australia. We know Australia is a generous nation and that the community rallies around the causes they care about. Similarly, we know that technology can sometimes be as overwhelming and costly as it can be empowering. GiveNow sits at the unique intersection between community and technology, and we are committed to building a platform that's intuitive, does more and costs less.
We have a lot of fun building GiveNow. Get to know the team.
Cathy Truong Executive Director
Jarred Slomoi General Manager
Eugene Terentev Software Developer
Vinh Nguyen Software Developer
Clare Hussey Customer Service Coordinator
Mark Fitzpatrick Marketing Manager
Amy Johannsohn Graphic Designer
Joost van der Linden Data Scientist
Denis Moriarty Our Community Managing Director
Kathy Richardson Our Community Executive Director
Carol Schwartz AM Our Community Board
Our Community
GiveNow is integral to the work of Our Community in upskilling and providing easy-to-use tech tools for not-for-profit organisations over more than 15 years.
Our Community is a pioneering social enterprise that provides advice and tools for Australia's 600,000 not-for-profit groups and schools.
The organisation provides easy-to-digest information, practical tools, training and connections for not-for-profit groups across the country, both face to face and through our websites. In addition to www.givenow.com.au Our Community sites include: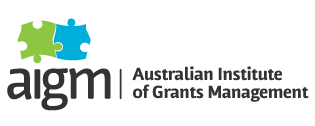 You can read more about Our Community's history, vision and work here.