We have designed the donation transaction screens to be as universal as possible, so that they will work on almost any website design.
The screens appear in the following order within the PCI compliant, secure frame we have developed.
Screen 1: Select donation amount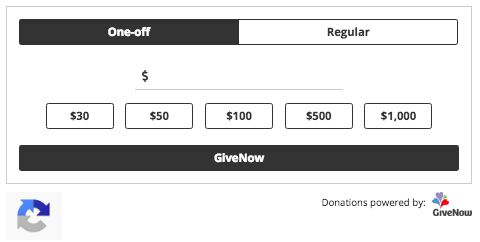 Screen 2: Enter donor details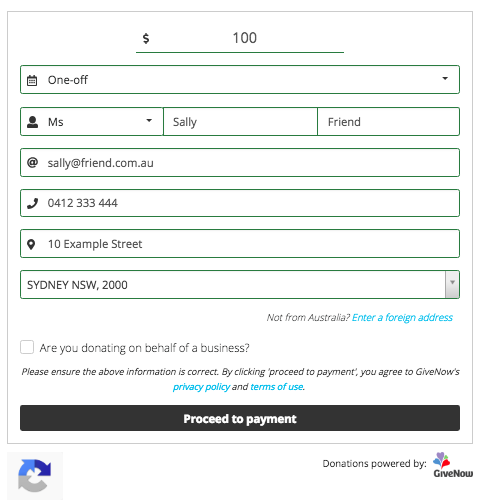 Screen 3: Enter payment details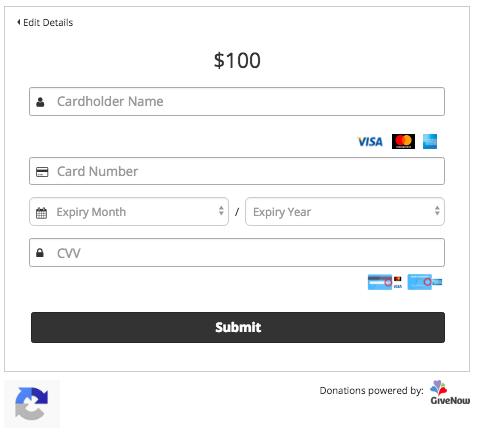 Screen 4: Confirmation of transaction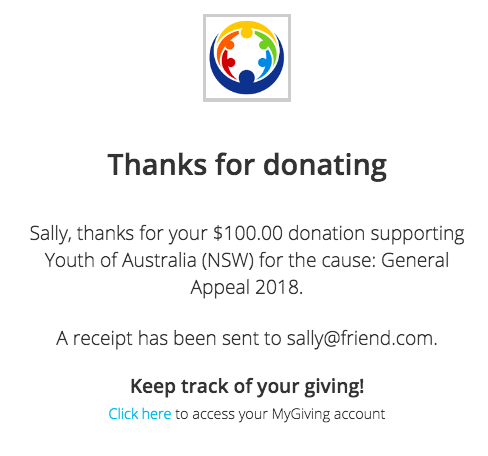 Organisation are able to customise different parts of the transaction process, with the following customisations allowed:
- Change of the suggested donation amounts (minimum $5, maximum $10,000)
- Select any or all the regular donation periods, options include: One-off, Daily, Fortnightly, Monthly, Quarterly, Annually.
- Additional questions are able to be included in screen 2, with single choice, multiple choice or text answers.