GiveNow donation forms can be embedded on your website using an iFrame.  
The feature is available to all organisations who have an active cause on the GiveNow platform. 
For causes approved from 23 April, 2019 the embed code will be included in the email notification you receive that the embed code is approved.  You are also able to view the code at anytime in OrgHQ by clicking here: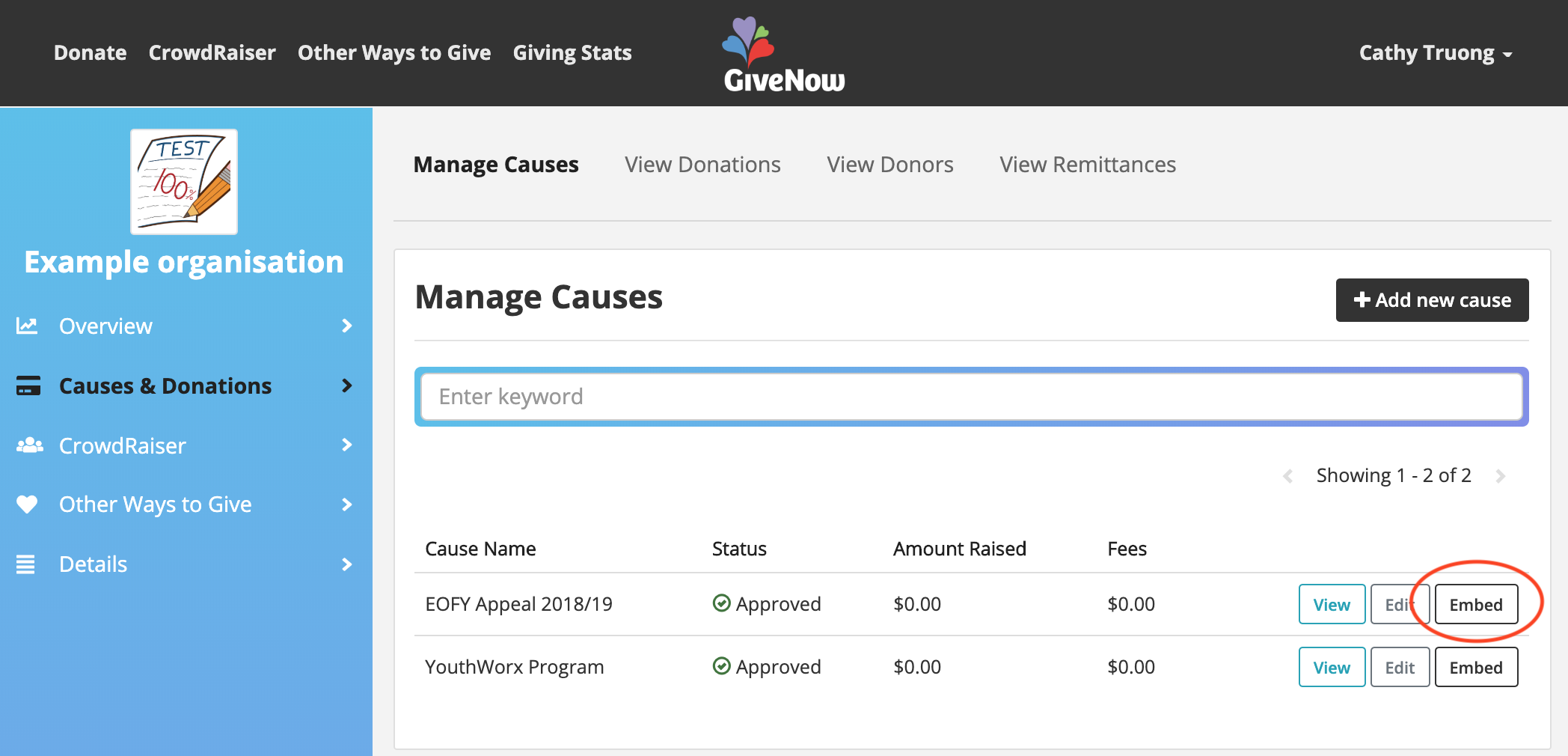 You will then see a pop-up box with the code that you can copy and paste into your webpage.
Causes approved prior to 23 April, 2019
For causes approved prior to 23 April, 2019, to request the code to embed onto your website, please follow the following steps:
Step 1: Log in to your OrgHQ and click on "Causes and Donations".  For all approved causes you will see an "Embed" button.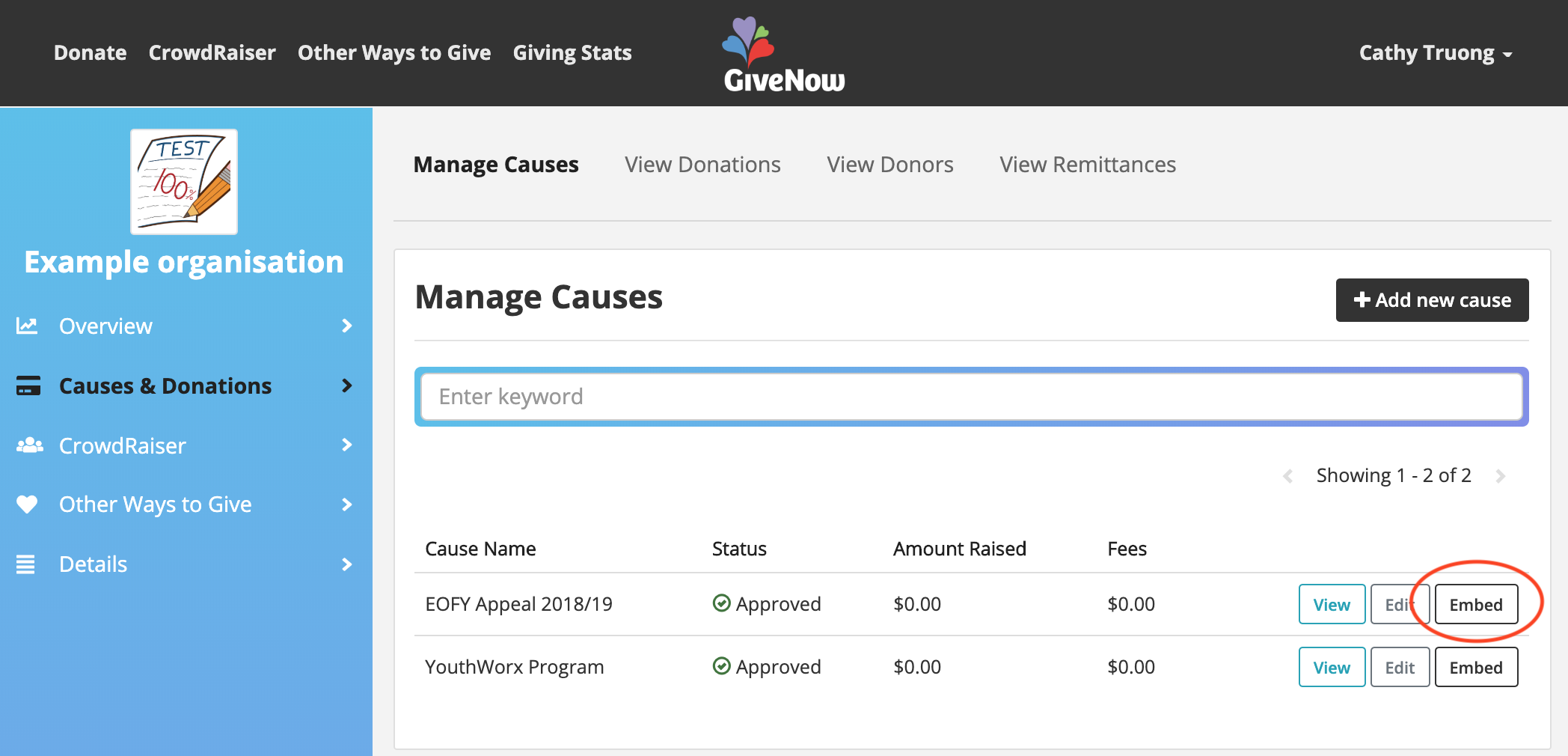 Step 2: Click on the "Embed" button and you will be asked to enter your organisation website domain name.  Click on "Embed" once again to submit your domain request.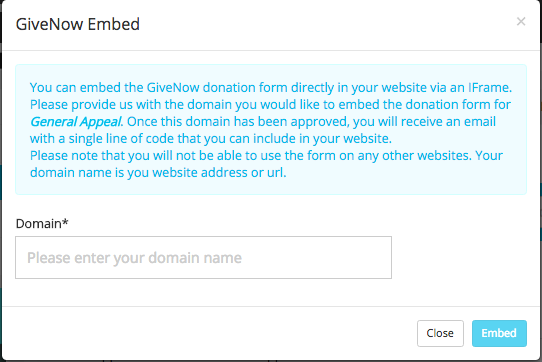 Step 3:  Your request to use this feature will be sent to the GiveNow management team and they will review your request. Once approved, you will receive an email notification that includes the one line of code required to be entered into an html frame on your website.
It will look something like this:
<div style="padding:1px;max-width: 700px"><iframe class="gn-iframe" src="https://www.givenow.com.au/embed/Aa97H2VpZD0yMjM0JmRvbWFpbj13b21iYXQtcmFzcGJlcnJ5LW5vuwcbdu3F1YXJlc3BhY2UuY29tJnRva2VuPTIyMzQ6OTgwZDkbuydwbidbhiz" height="800" style="width: 100%" frameborder="0"></iframe></div>
Step 4: Copy and paste the following code in the appropriate section of your HTML document. It is recommended that the frame size is 800pixels (h) by up to 700pixels (w).
Please note that you will not be able to use the form on any other websites. It is strictly for use on the domain name registered with us.
Once this is complete, your donors will be able to easily donate to your cause without ever leaving your website!