CrowdRaiser™ is GiveNow's social fundraising solution. It enables people to set up a page to fundraise for any cause with CrowdRaiser enabled on GiveNow.
Members of the public can set these pages up as an individual or as a team. Typically, a CrowdRaiser™ is used to raise funds in conjunction with an event like Christmas, a birthday, wedding, fun-run, triathlon, hair shave or any other situation where someone might want to raise money for an organisation.
This is an example of what a page looks like: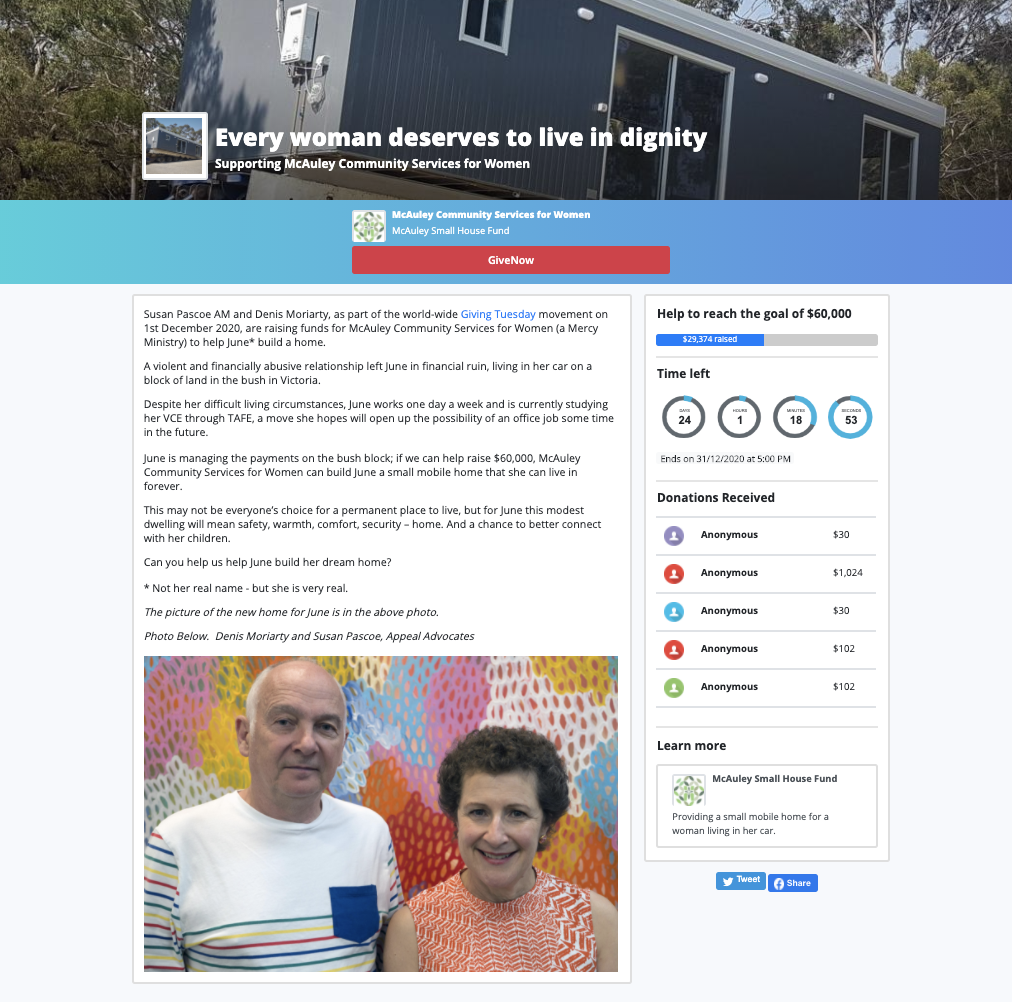 Donations through CrowdRaiser always go straight to the chosen organisation. Funds never pass through bank accounts for members of the public.
Also see: How do I create a CrowdRaiser to fundraise for an organisation?