The logo for your organisation in your cause listing is the same logo as for your organisation profile. It is uploaded in Org HQ > Details > Public Page > Images > Edit / Edit logo & cover photo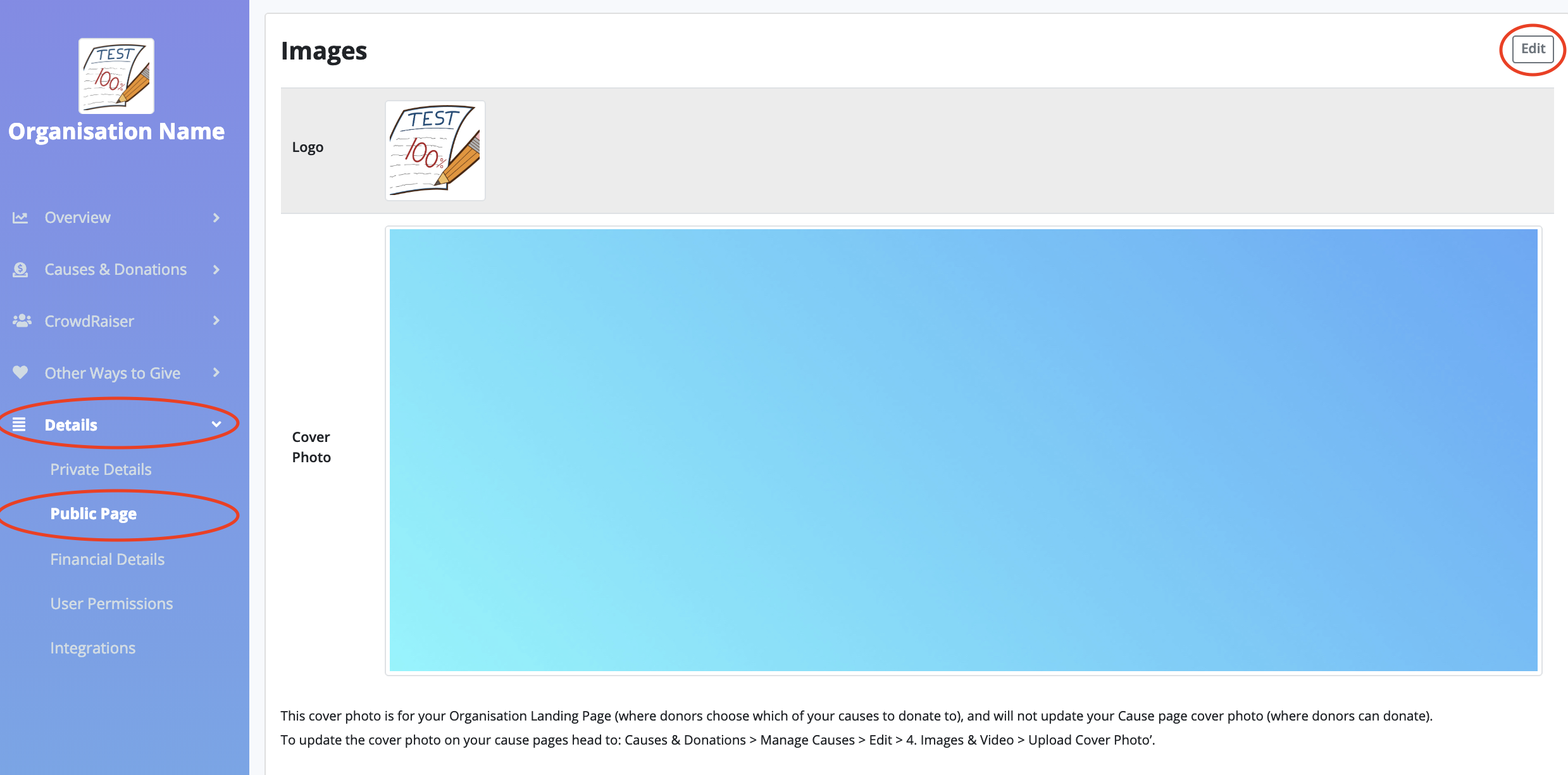 The file for the logo needs to be square in shape, and at least 380 pixels x 380 pixels in size.
If your logo is not square in design, create a new logo file by cropping an image of the logo on a white background.
See also: How do I upload my cover photo image?