To ensure the amount raised displays on your cause page:
1. Log in to OrgHQ, go to your dashboard and click on your organisation name.
2. Go to Causes & Donations > Manage Causes, and click 'edit' next to the cause you are updating (see the FAQ How do I edit an existing cause if you are having trouble finding the page).
3. In the '1. General' tab, make sure the 'Display Raised Amount' box is ticked: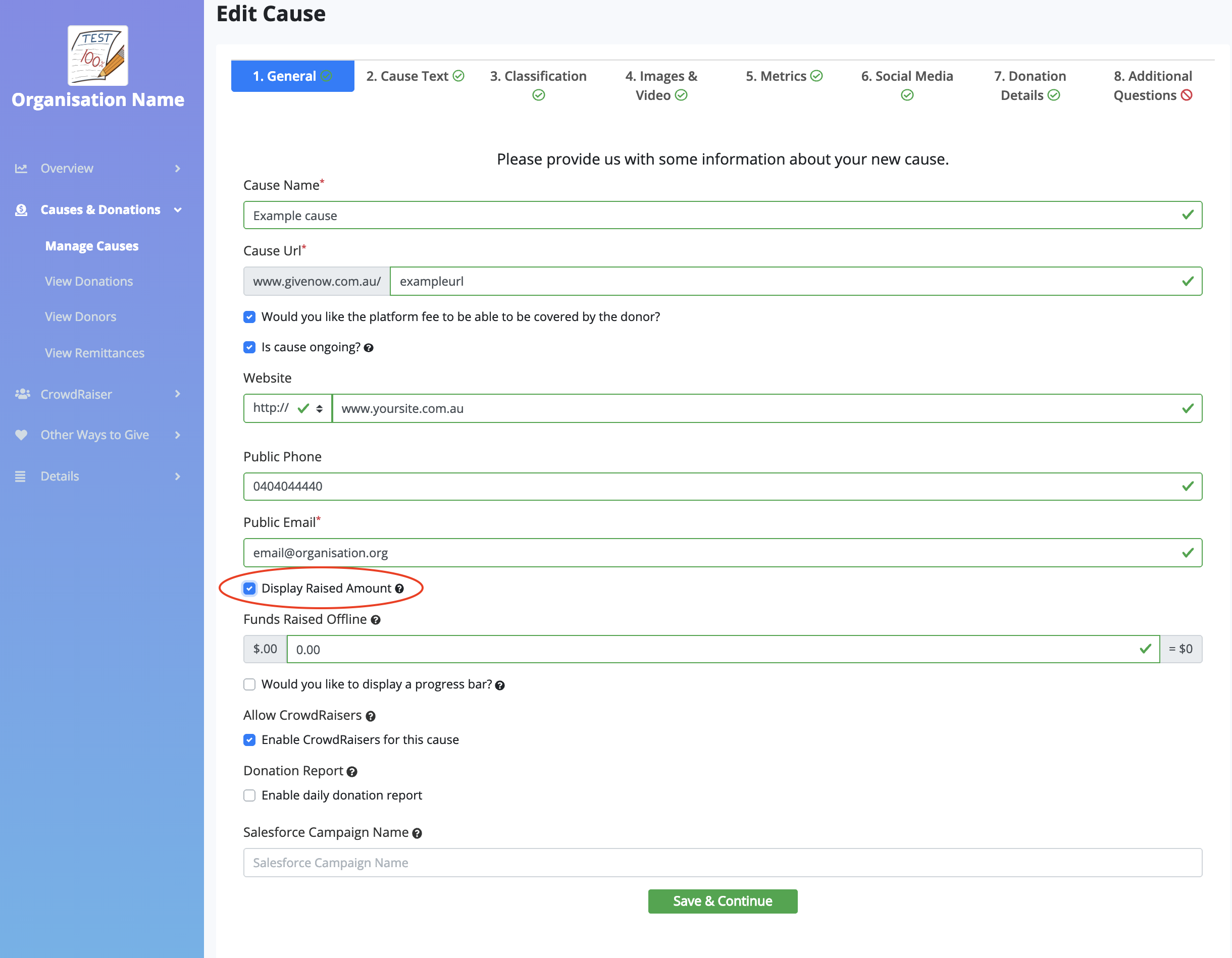 If you would also like to show a progress bar, as well as the raised amount, tick the 'Would you like to display a progress bar?' box and enter a target amount in the next field. This can be updated at any time.

The Target Amount needs to be greater than zero, and greater than the amount raised, to display.