A monthly remittance report for each cause will be emailed to OrgHQ users in the first week of the month following donations.
You can also access this by logging in to OrgHQ, clicking on your organisation name on the dashboard, and going to 'Causes & Donations' and the 'View Remittances' tab.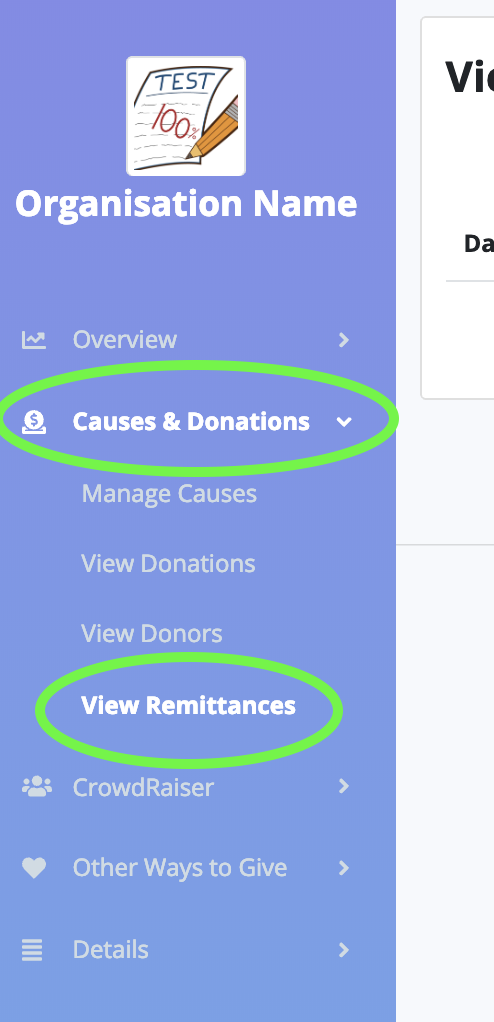 You can then choose to view the details of each remittance on-screen, or download the remittance report.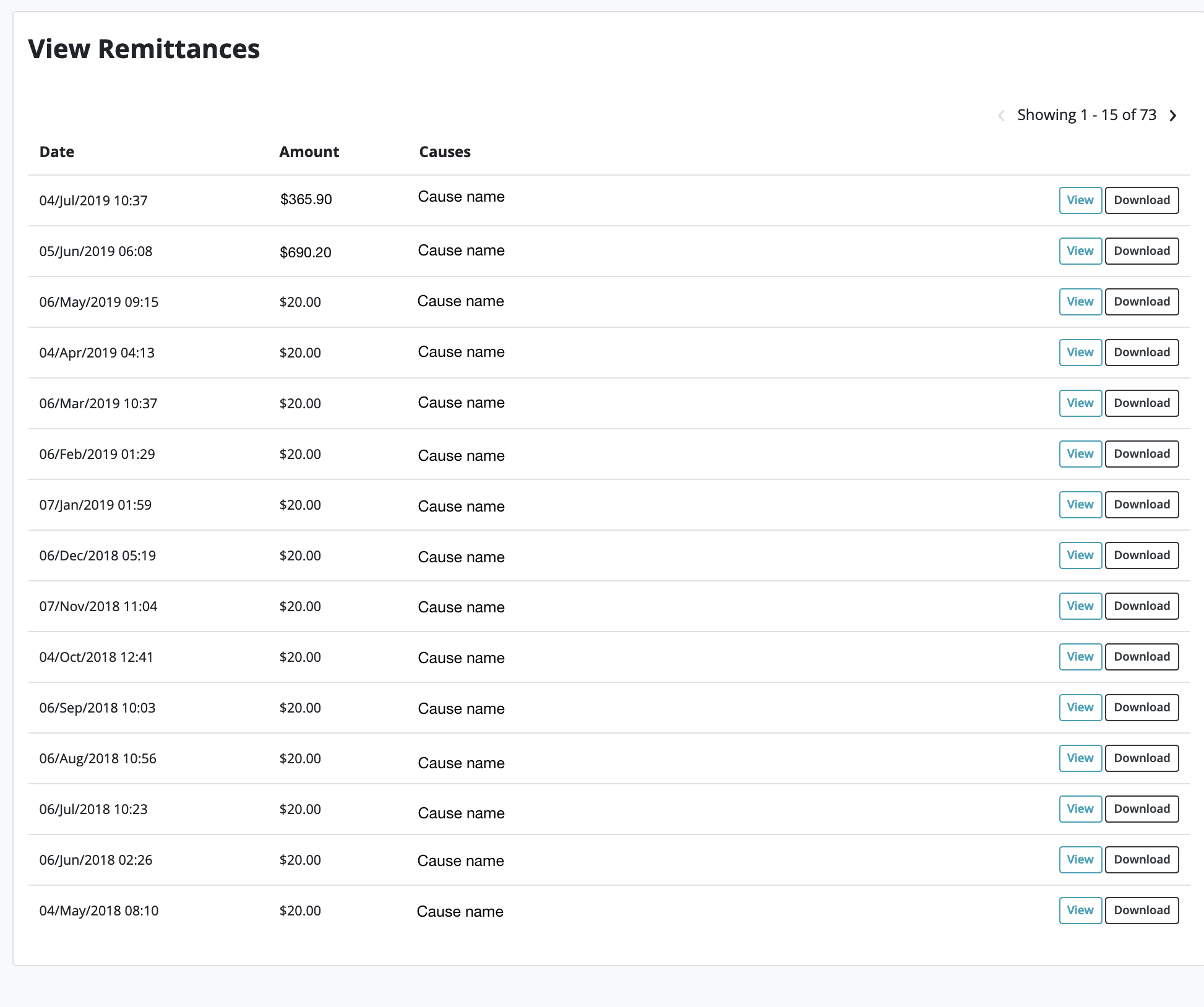 If you choose 'Download', there are two download options - a printable PDF file, or a .xls file.