Listing a new cause on GiveNow is very straightforward. First off, be sure that you have listed your organisation on GiveNow. Click here to view how to list your organisation on GiveNow. Also note that only Administrators can list new causes.
Step by step guide
1. Log in to GiveNow with your Administrator login, and access your OrgHQ account by clicking on your organisation name from the drop-down menu.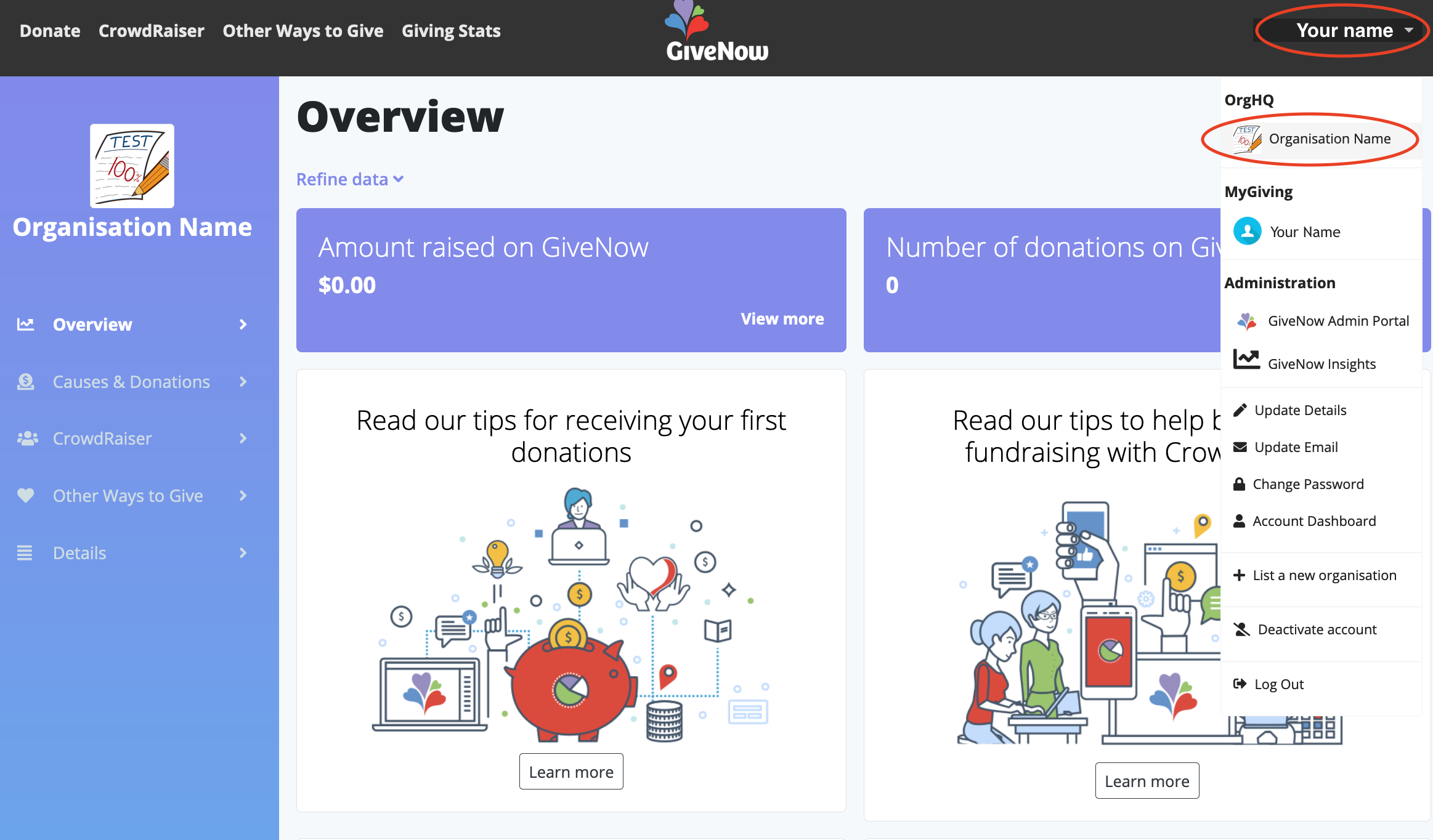 2. From OrgHQ, select 'Causes & Donations' then 'Manage Causes' from the left-hand menu.

3. Select the '+ Add New Cause' button from the top-right.

4. Enter details, making sure all fields marked with a red asterisk are complete, in all 8 numbered tabs. Click 'Save & Continue' before clicking on each tab to save your work.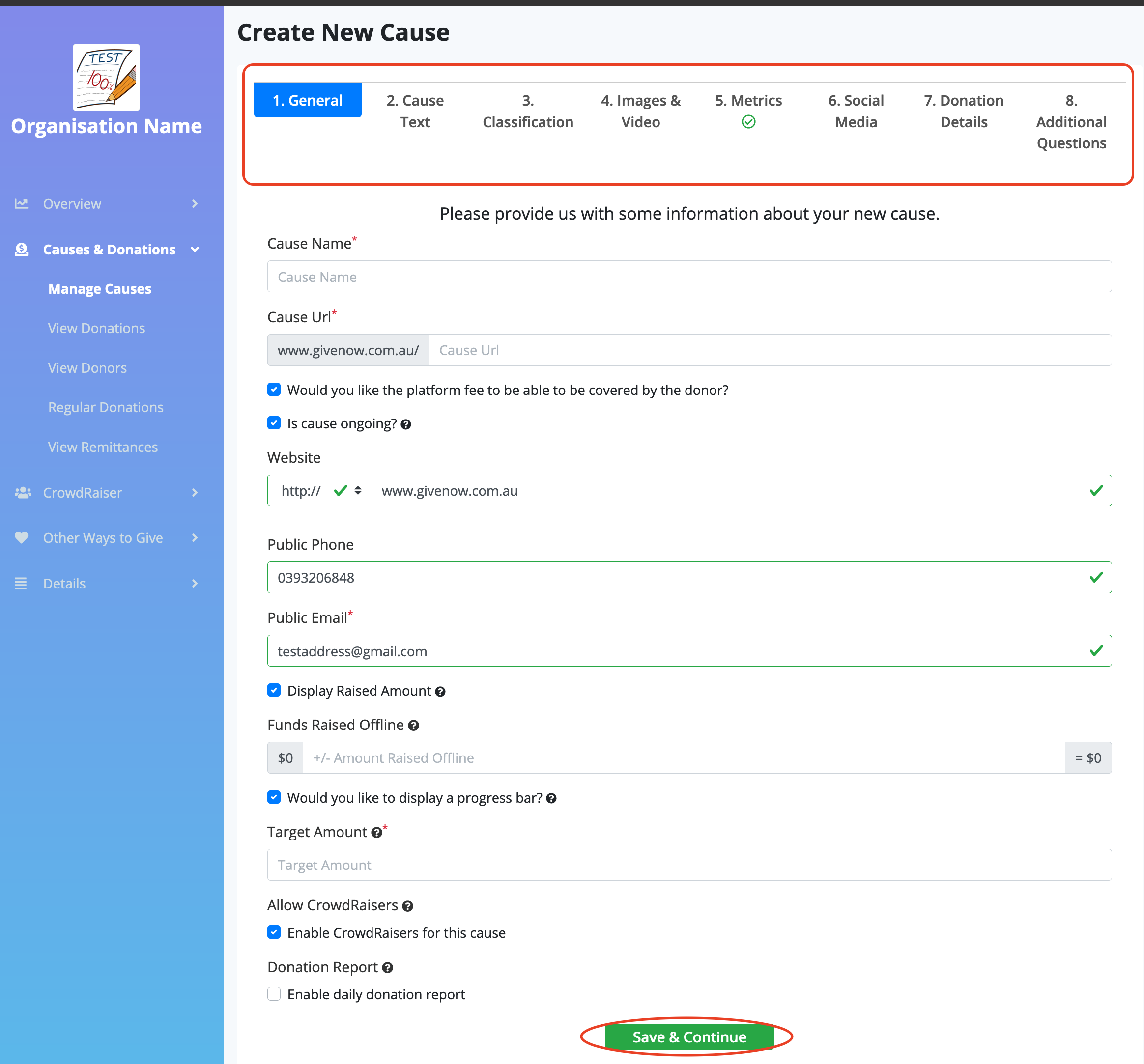 5. Once all required fields have been entered, and you have reviewed each numbered tab, click 'Save & Continue', and a Preview & Submit window will appear. You can then go to 'Back & Edit' if you want to amend anything, or 'Submit' if you are ready for your cause to be reviewed by the GiveNow team.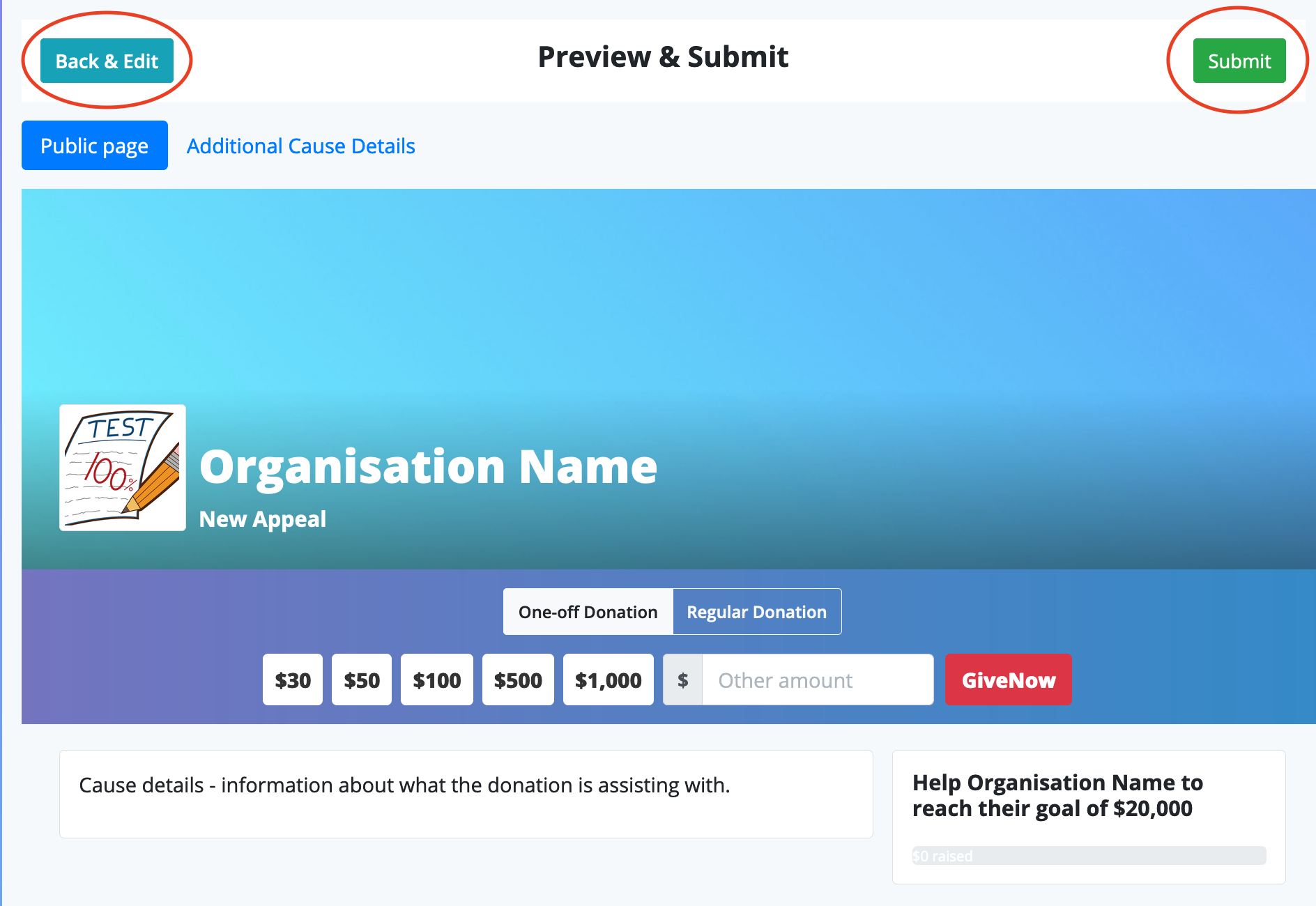 6. GiveNow staff will review your new cause and will contact you if anything needs to be changed. This can take up to 2 business days from the time the new cause is submitted.
7. Once approved by GiveNow staff, you will receive an email notifying you that your cause has been made live. You are now ready to start collecting donations!