Only Administrators and Managers can edit causes.
You can customise or update your cause pages by logging in to your OrgHQ account.
When you list a new cause, you will be able to add custom text, images and video. Once it's live, you will be able to edit the page (when it is 'pending' you cannot make changes yet).
To edit your cause, click the 'Causes & Donations' tab on the left-hand menu, then 'Manage Causes'. Then click on the 3 dots to the right-hand side of the cause you would like to update.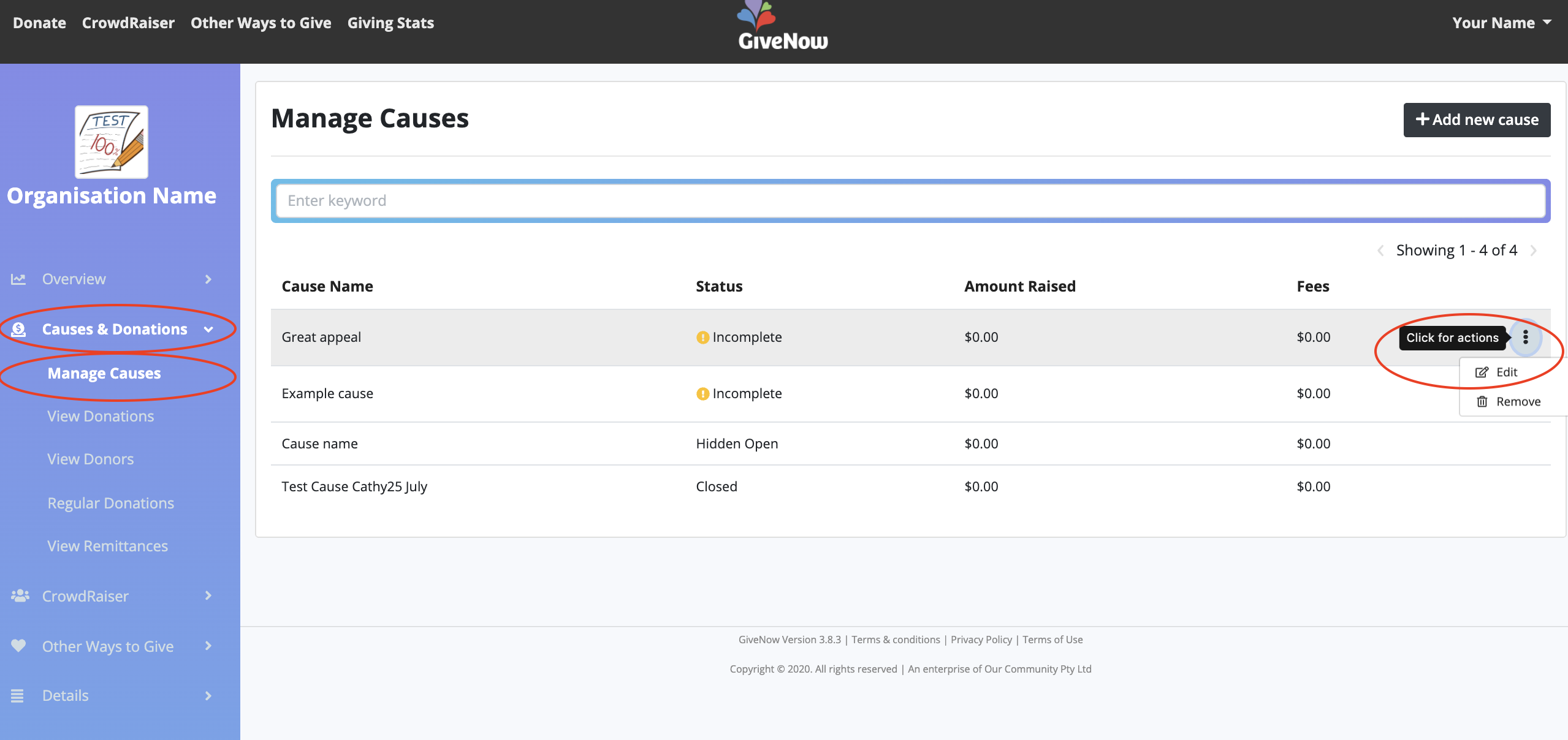 For an 'Approved' or 'Incomplete' cause, when you click the 3 dots, you will have various options (5 options for Approved causes and 2 for Incomplete causes). To make changes to the cause information click 'Edit':

You can work your way through the 7 tabs to find the details you wish to edit: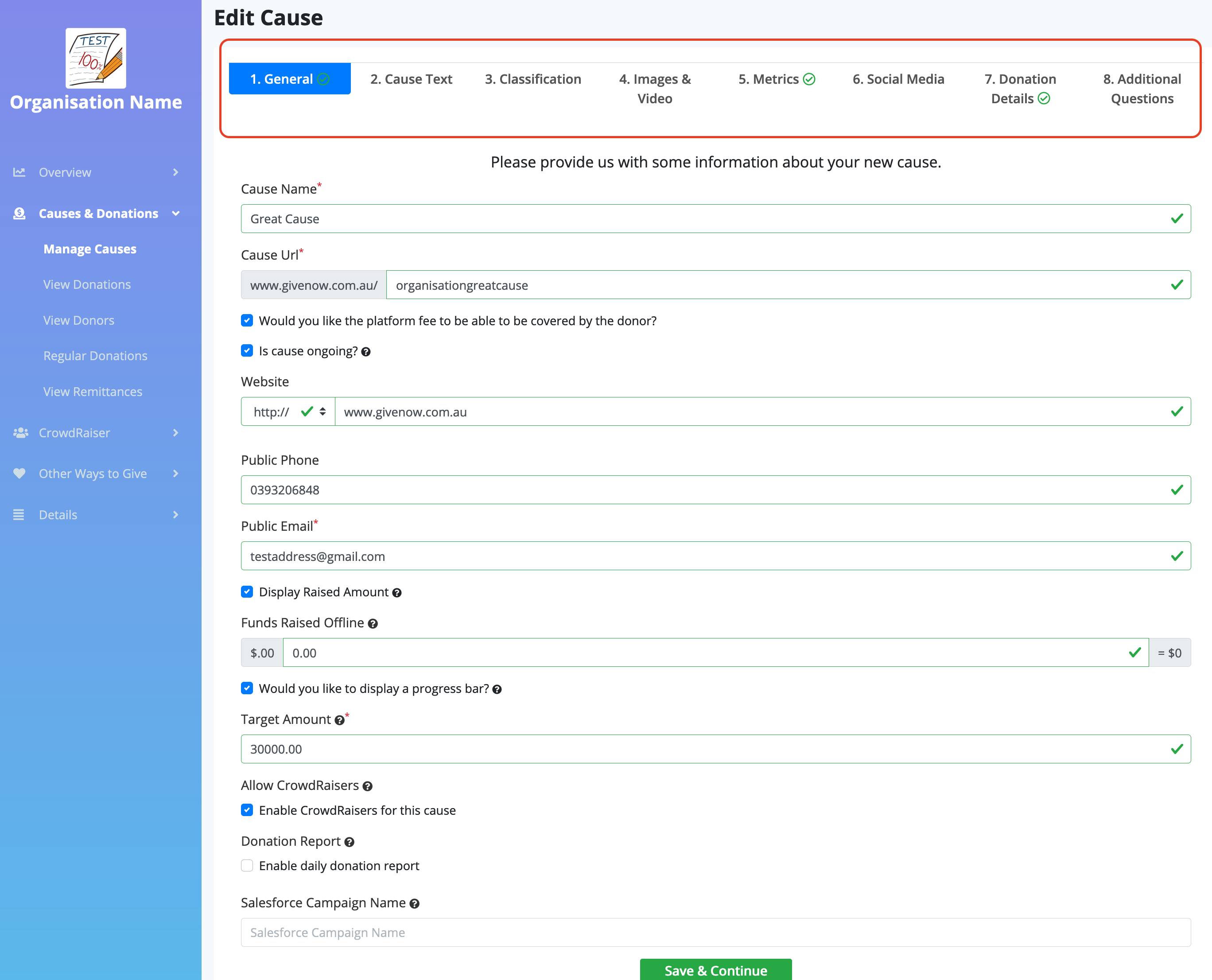 Once you click 'Save and Continue at the bottom of the page, your changes will take effect.
For tips to make your cause great, take a look at the Cause Page Checklist.