Only Administrators can change an organisation bank account. To do so, log in to OrgHQ.
Once logged in, click Details > Financial Details > Replace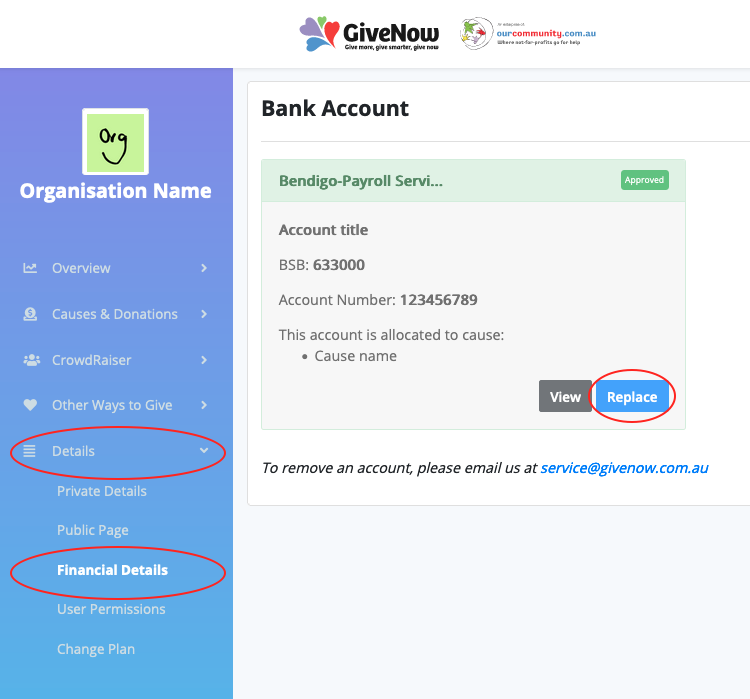 Enter the new bank details including the exact name of the account as recorded on your statement. You will need to attach a verification document in the form of either a bank statement or deposit slip containing the following information:
-Organisation name
-BSB
-Account number
Please also ensure that the account name you enter matches the account name in the verification document exactly.
Add at least one authorised signatory's details, and submit.
The account details will be checked by the GiveNow team before being submitted to our payment partner, then approved. A new bank account can take up to 2 business days to be fully activated.
This process will replace the bank account for all of your causes if you have one or more causes.
New bank account account for new causes.
If you are setting up a new cause which requires a different bank account, you can add a new bank account at the same time as creating the new cause, on the Financial Details tab. Please note this means that the new cause will take 2 business days to approve.