If your organisation uses GiveNow for fundraising, OrgHQ is where you log in to manage your causes and CrowdRaisers, see donation data and update your organisation details.
Organisations on Pro plans can also grant limited access to their OrgHQ accounts using Manager and Analyst roles.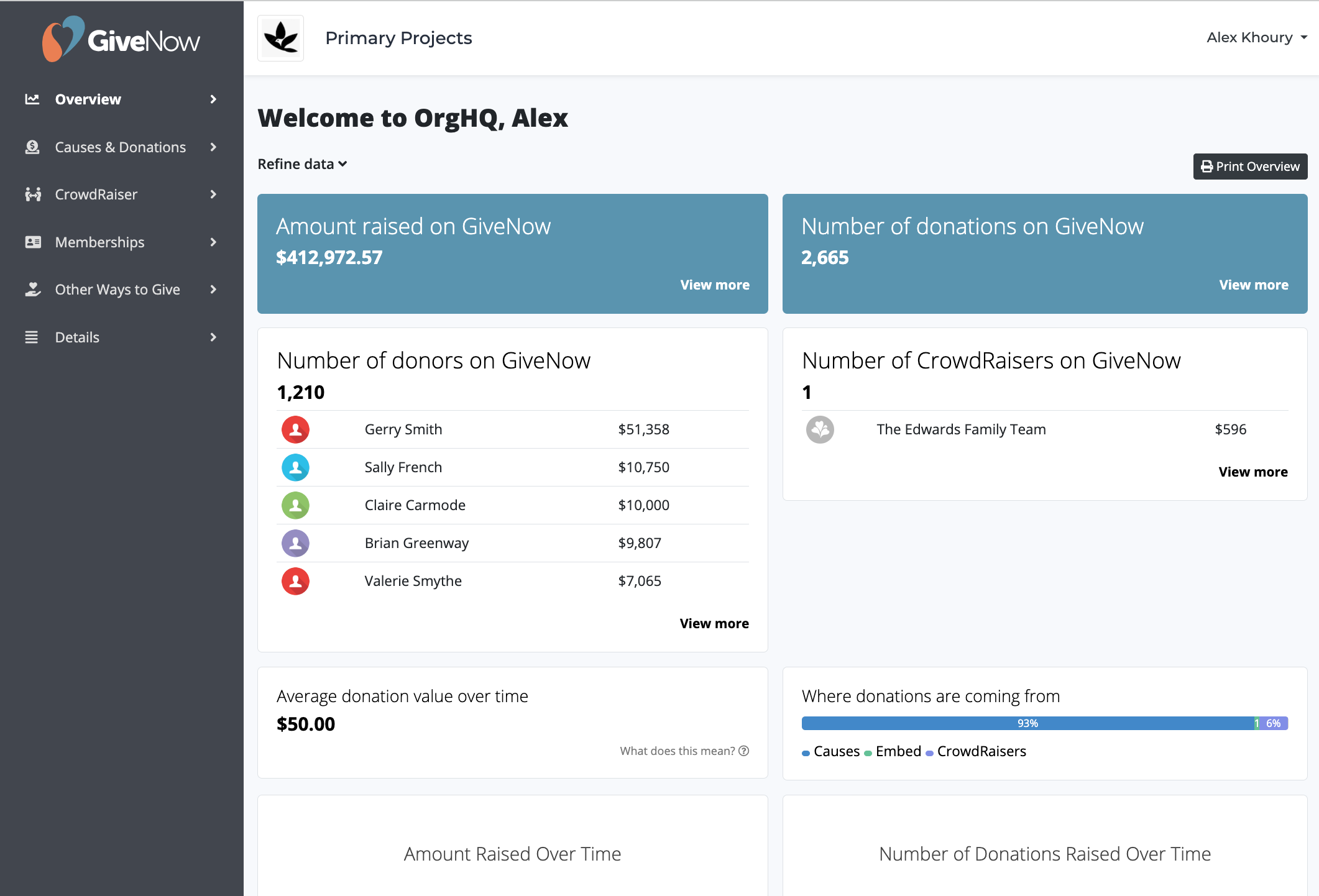 Overview: Smart data analytics on the OrgHQ overview page help you improve your fundraising performance are also visible from the dashboard on OrgHQ.