Yes, you can add additional questions to your cause page.
To do so, just click 'Add a new question' from tab '8. Questions' when editing an existing cause via "Settings" option.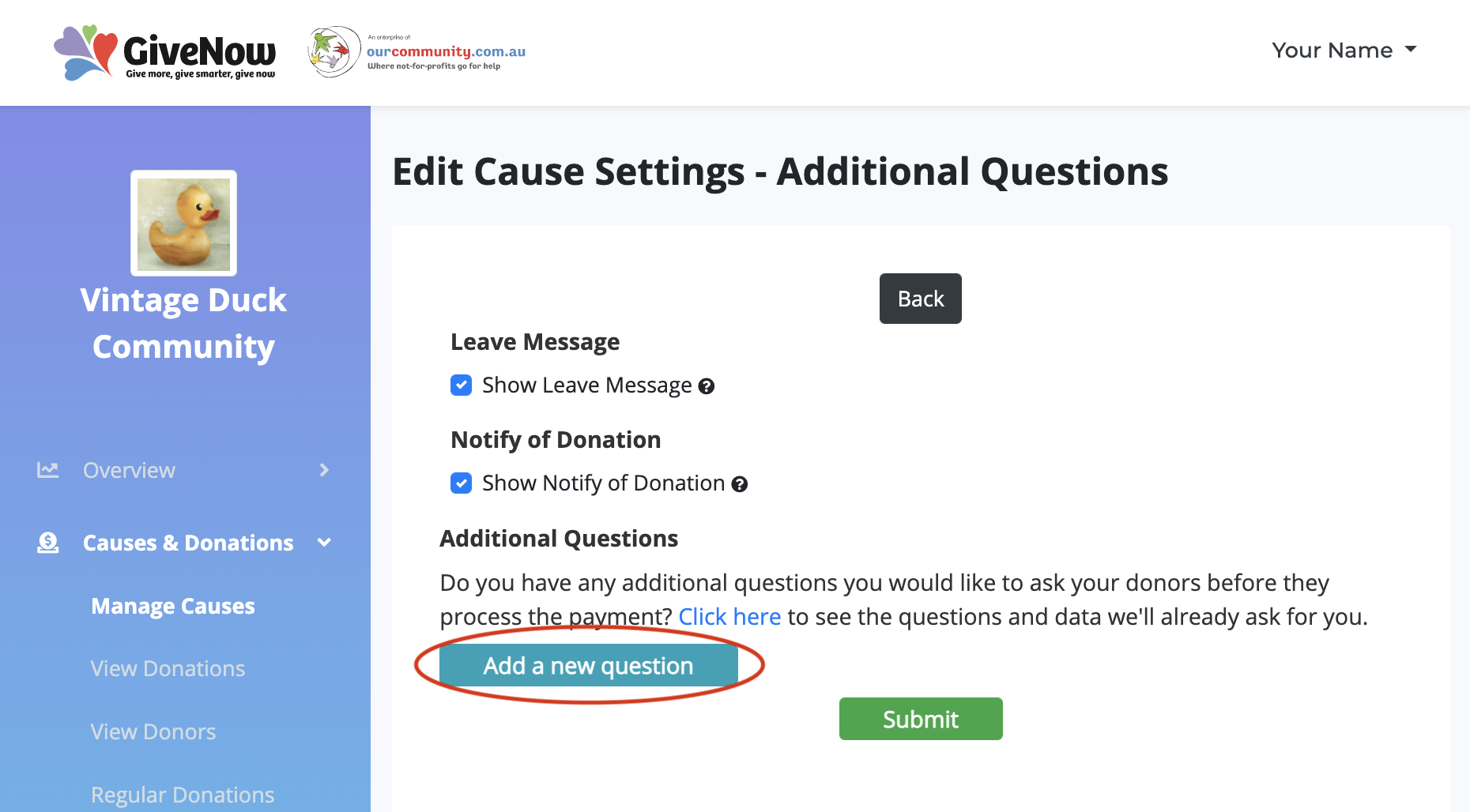 You can set the question, whether the donor can select one answer or multiple answers, and you can set the answer options. To separate the answer options, use a semicolon ';'.